Enjoying Italy's food markets is one of the most rewarding shopping experiences I know. You simultaneously get the chance to see what it's like to shop like a local, you get the freshest seasonal food available, and if you're willing to practise your Italian, you might just learn a thing or two about a new vegetable, cooking method or recipe. What could top that as a souvenir? This trip I'm going home with a cacio e pepe recipe guaranteed to make one boy very happy!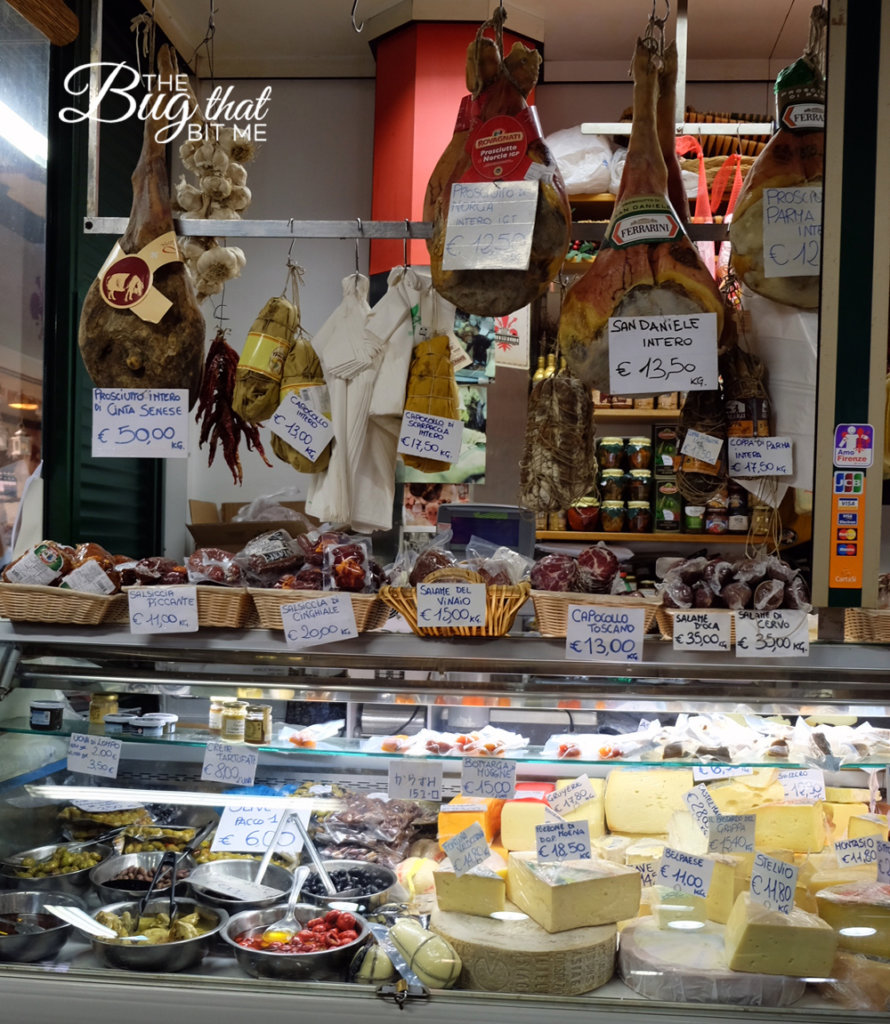 Whether you're looking for something to make for dinner, a quick, tasty lunch, gifts for friends back home, or just a great photo op, Florence's Mercato Centrale is the place to be. The market stands alongside the outdoor San Lorenzo Market, which sells not-made-in-Italy leather, scarves and typical tourist tchotchkes. The entrances to the Central Market can be obscured by this market's stalls, but persevere and you will be rewarded with a plethora of good food and friendly vendors.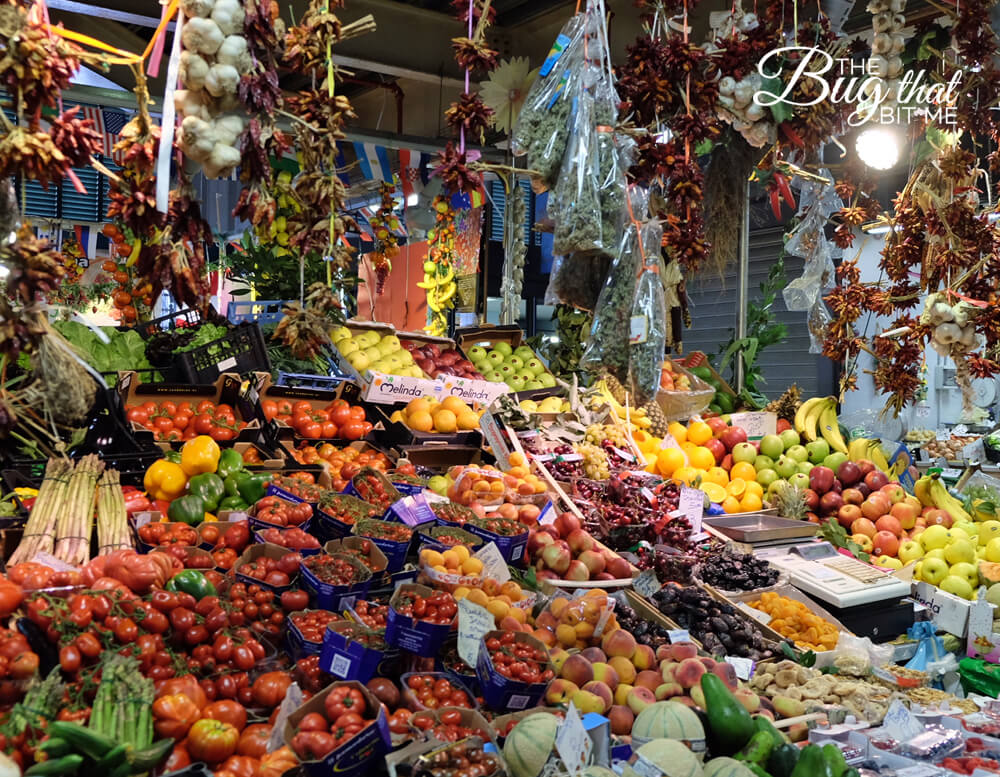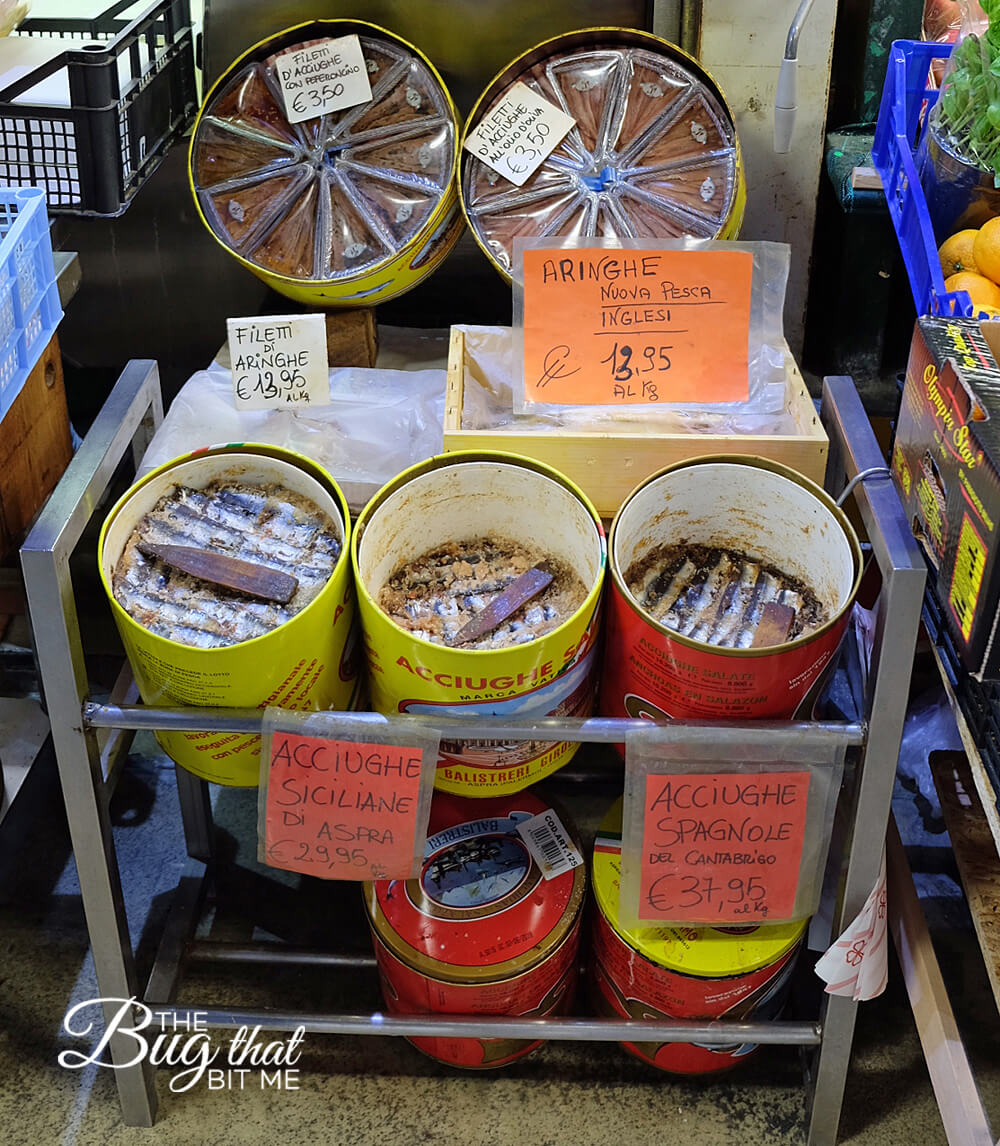 The glass and iron building housing the market was built in 1874, when Florence was the capital of Italy. The lower level houses the market's main vendors. The food artisans have centre stage here. Fresh meat and cheese, seasonal veggies and fruits, breads and pastries, pasta and sauces, olives, spices, nuts, truffles, wine and liquors, vinegars and oils, chocolate, fish and seafood, dried beans, tomatoes and mushrooms. You can also find delicacies like pig's feet, cow stomach and tongue, rooster heads and brains of something unfortunate. If it's eaten in Tuscany, chances are you'll find it fresh at the market.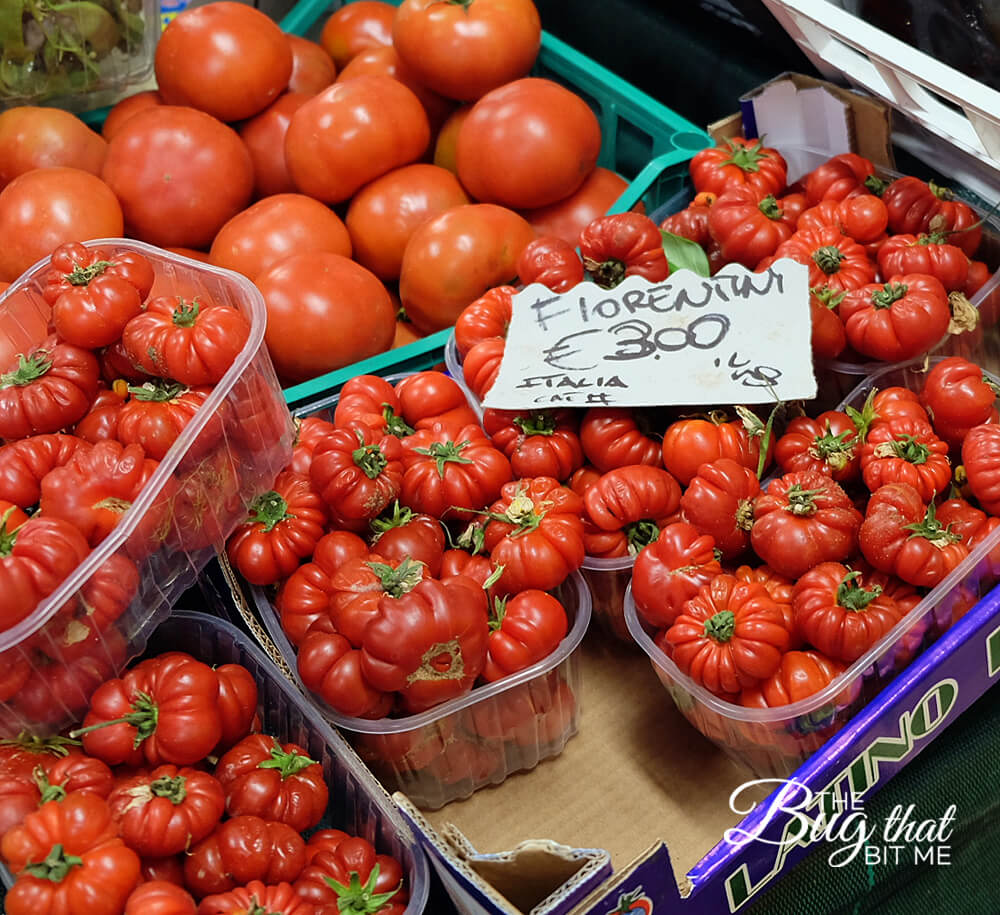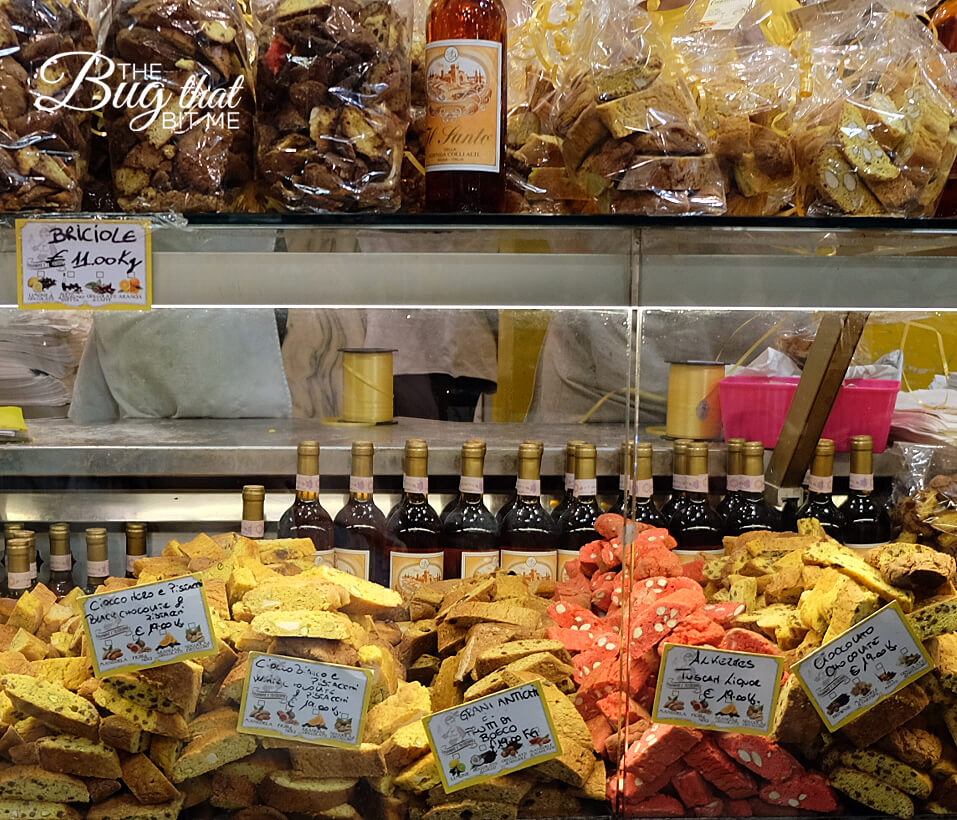 I ordered almost 3 kg of cheese to take home, some Parmigiano-Reggiano and two kinds of Pecorino, largely to make the aforementioned simple, but delicious, cacio e pepe. The vendor was so patient with me, offering several samples of cheese to taste, with an explanation of each and a big smile. There was no pressure to buy or any upselling. My delightful vendor vacuum packed my hunks of cheese for 50 cents each so I could take it back to Canada problem free. I can find great imported cheese in Canada, but the price just can't compare to what I get at the market.
I also picked up some fresh tomato sauce for dinner and several little gifts– specialty salts (the small size is perfect for my carry-on), sundried tomatoes packed for travel, dried porcini mushrooms, and more cheese!
"There is no sincerer love than the love of food."
–George Bernard Shaw
The second level was being renovated last time I was in Florence, so I was pretty excited to check it out, and boy, it didn't disappoint! The renovated space is airy, bright and beautiful! Under the glass ceiling, it boasts 500 seats, a cooking school, tasting stands and shops, and the best part– 12 food vendors showcasing the best of Tuscany, as well as a few interesting outsiders (sushi and Sicilian delights come to mind). The vendors flank the outer walls, surrounding a massive bar that stands in the centre of the room. It is an Italian-style food hall, basically an impressive upscale food court.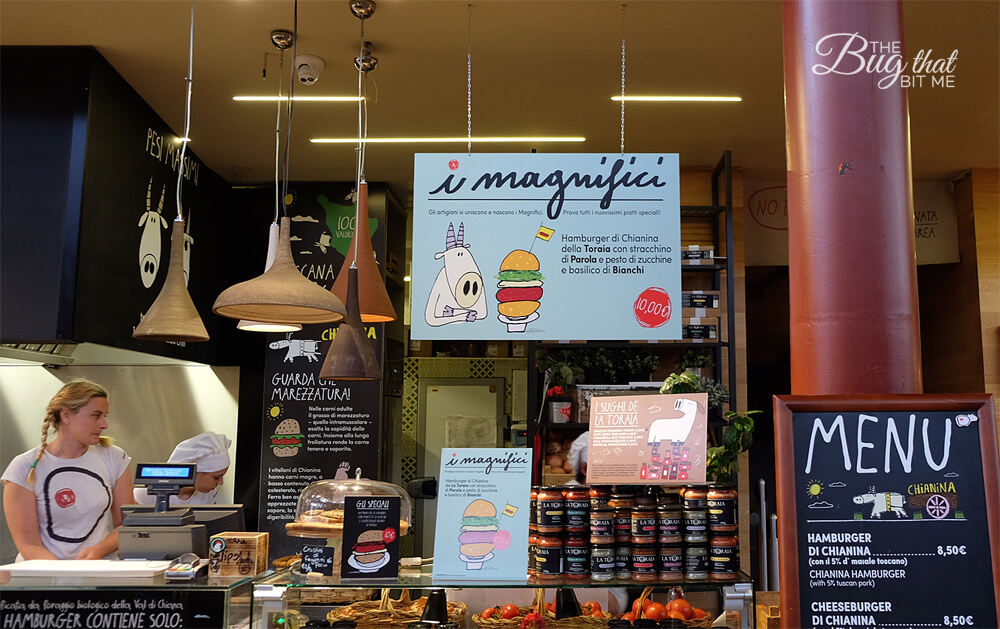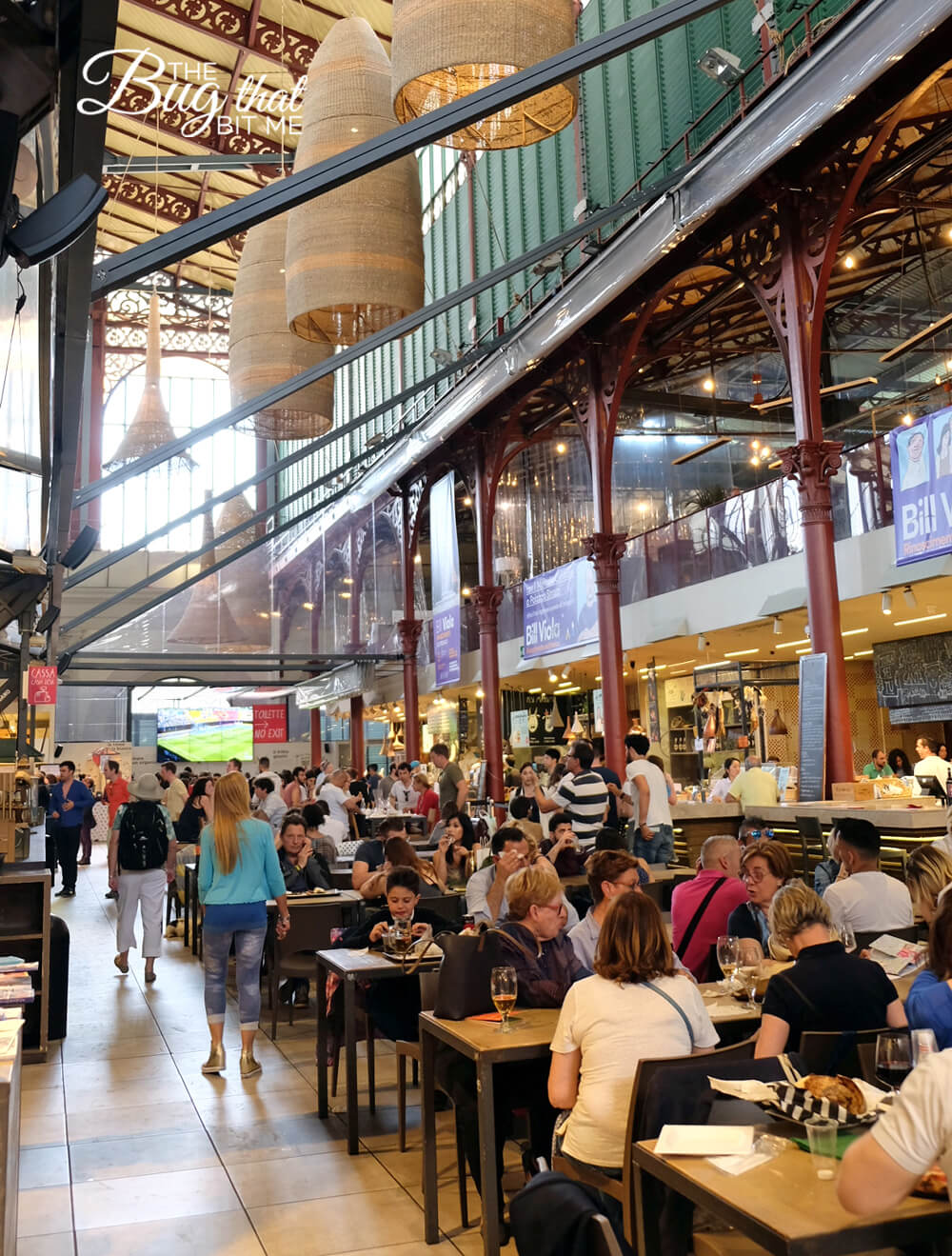 I took in the vendors– grilled Chianina beef, just-fried stuffed zucchini flowers, fresh-from-the-oven breads, rich egg pastas, panini and pizza, charcuterie plates, a canolli stand, chicken on a spit, gelato, pastries, truffles, salads and grilled veggies, burgers, porchetta, arancini and trapizzini. Overwhelmed with choice, I finally decide on a cheese and meat plate and my lunch companion does the same.
"People who love food are always the best people."
–Julia Child
I instantly have cheese envy when her cheese rind is broken and molten cheese oozes all over her plate. I'm lucky to have chosen a dining partner who likes to share! It was heavenly. My plate was varied and spicy. The bread was fresh and chewy, the cheese creamy, the salami with a perfect amount of bite.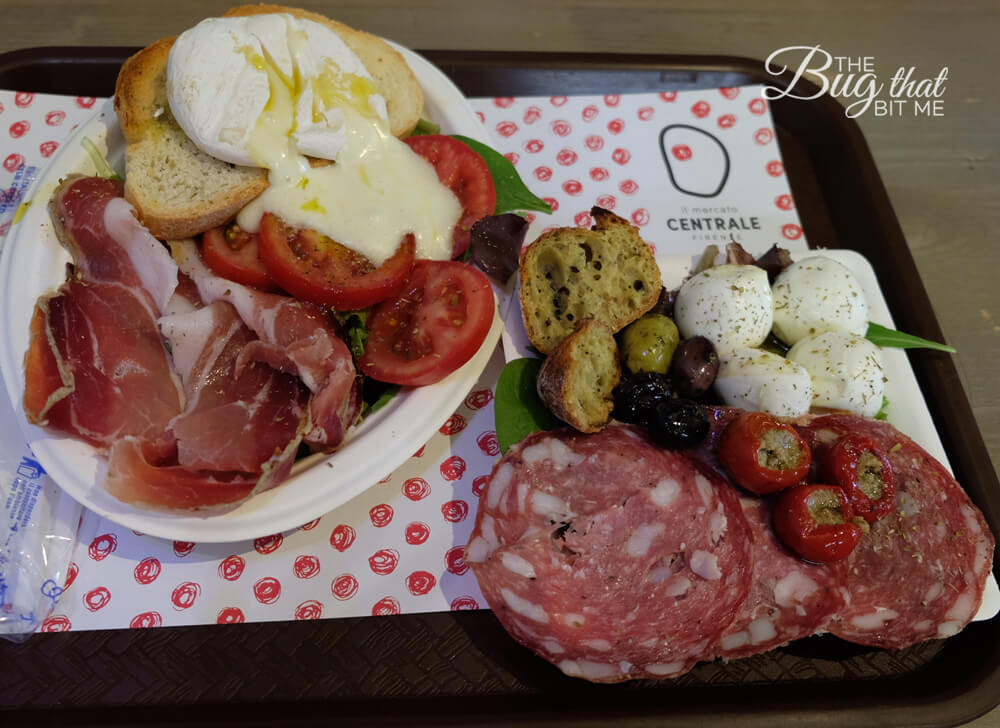 We were at the market for lunch and it was quite lively. The tables were full, but we had no problem finding a spot to sit. For those that appreciate such things, there were several large-screen TVs broadcasting an Italian football match. There is also free Wi-Fi for customers. In the evening there is often live music and the coffee bar transforms into a cocktail bar.
If the self-service style of the food hall is too chaotic for you after a day of sightseeing, there is also Tosca Restaurant on the top floor. All the dishes on Tosca's menu are made with products from the market. I can't vouch for it myself, but I've heard it's very good.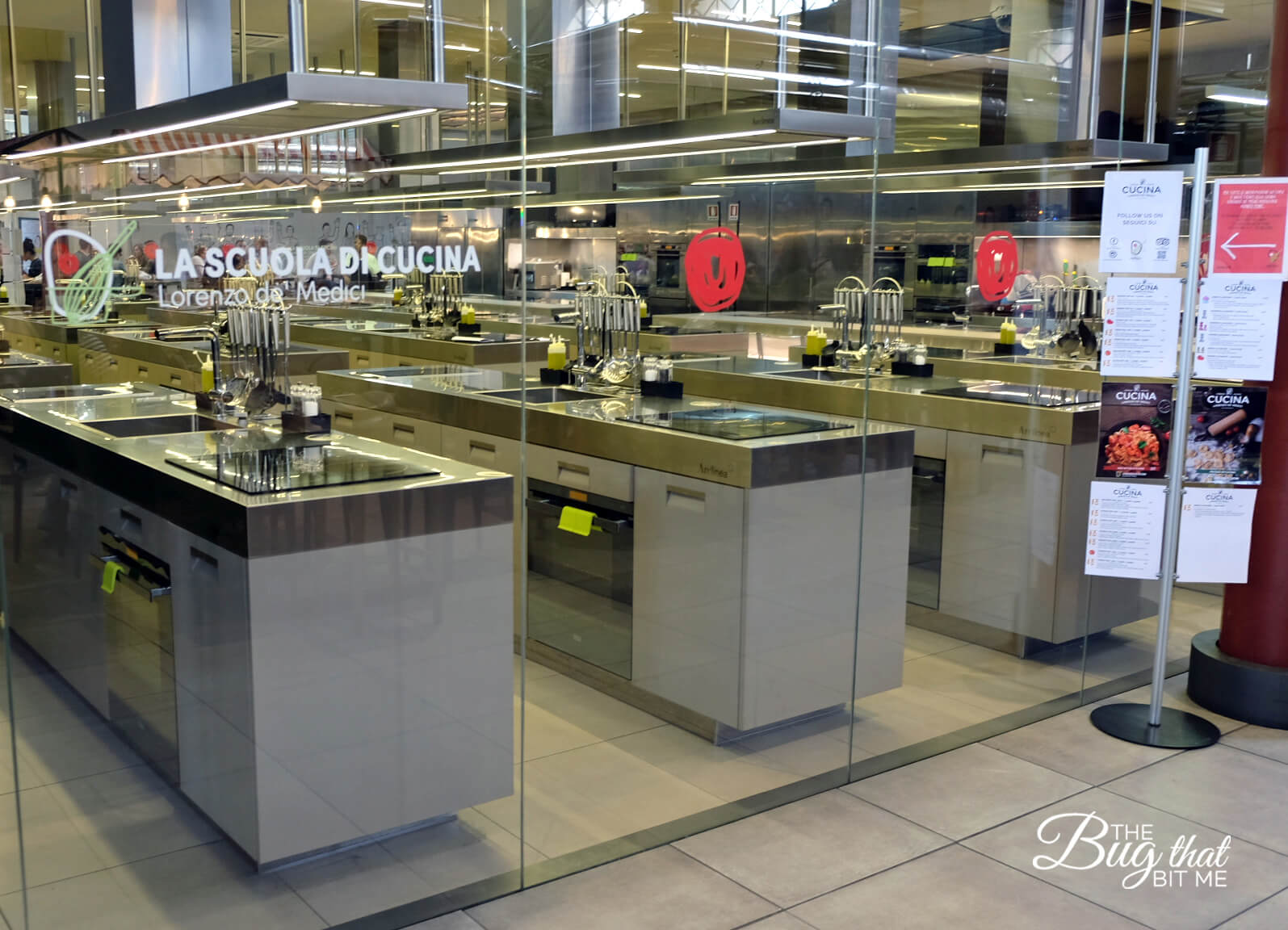 The cooking school, Cucina Lorenzo de' Medici, offers classes taught by the Lorenzo de' Medici Institute. The facilities are modern and professional. The prices run around €65 for a class on pasta making with a dessert, which includes a glass of wine. Or if you have your own group, you can book a private lesson and have some input in the menu.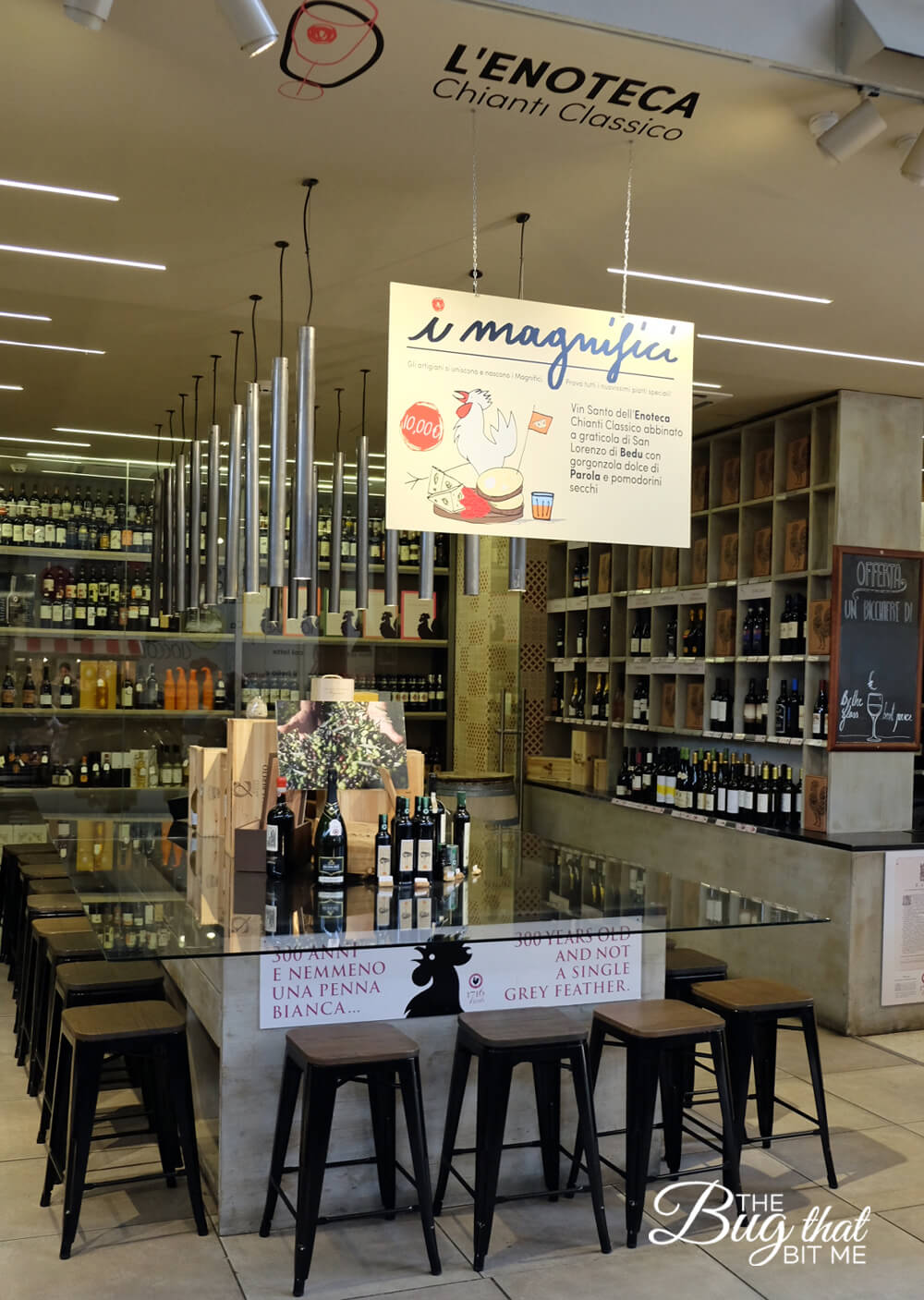 What, When, Where
>Mercato Centrale's ground-level market is open Monday through Friday from 7 a.m. to 2 p.m., with longer Saturday hours from 7 a.m. to 7 p.m.
>Mercato Centrale's upper-level food hall is open daily from 10 a.m. to midnight.
>The San Lorenzo Market is open 9 a.m. to 7 p.m. Tuesday to Saturday.
>The Central Market is found between via dell'Ariento, via Sant'Antonino, via Panicale and Piazza del Mercato Centrale.