The initial draw to the George Town area of Penang for me was the street art. Well, the street art and food. Who am I kidding? I had heard amazing things (about both) and being a lover of street art, was enchanted with the place before ever stepping foot in the charming UNESCO World Heritage Site. George Town surpassed my expectations.
Between the dozens of iron sculptures and the many murals that decorate the walls, there was something to enjoy at every turn. Every day was like a treasure hunt of riches. There is so much art in George Town, and I went a bit crazy shooting it all. I'm going to break my street art posts up so as not to overwhelm. And I still might manage to do that.
I hope you enjoy. If you're heading to George Town, grab one of the free art maps and see how many you can find. Or better yet, just step outside your front door and go on a hunt. I promise you won't be disappointed.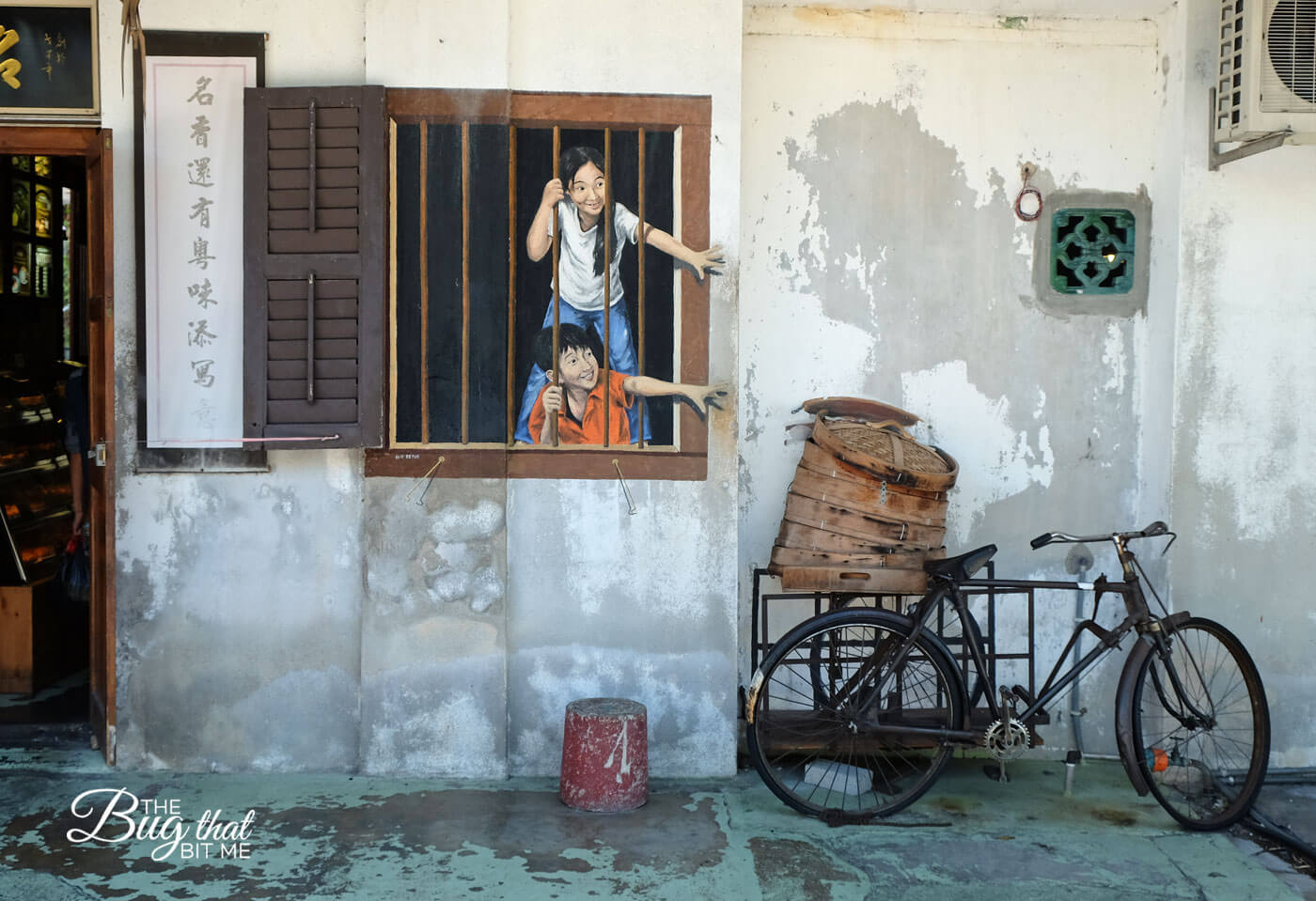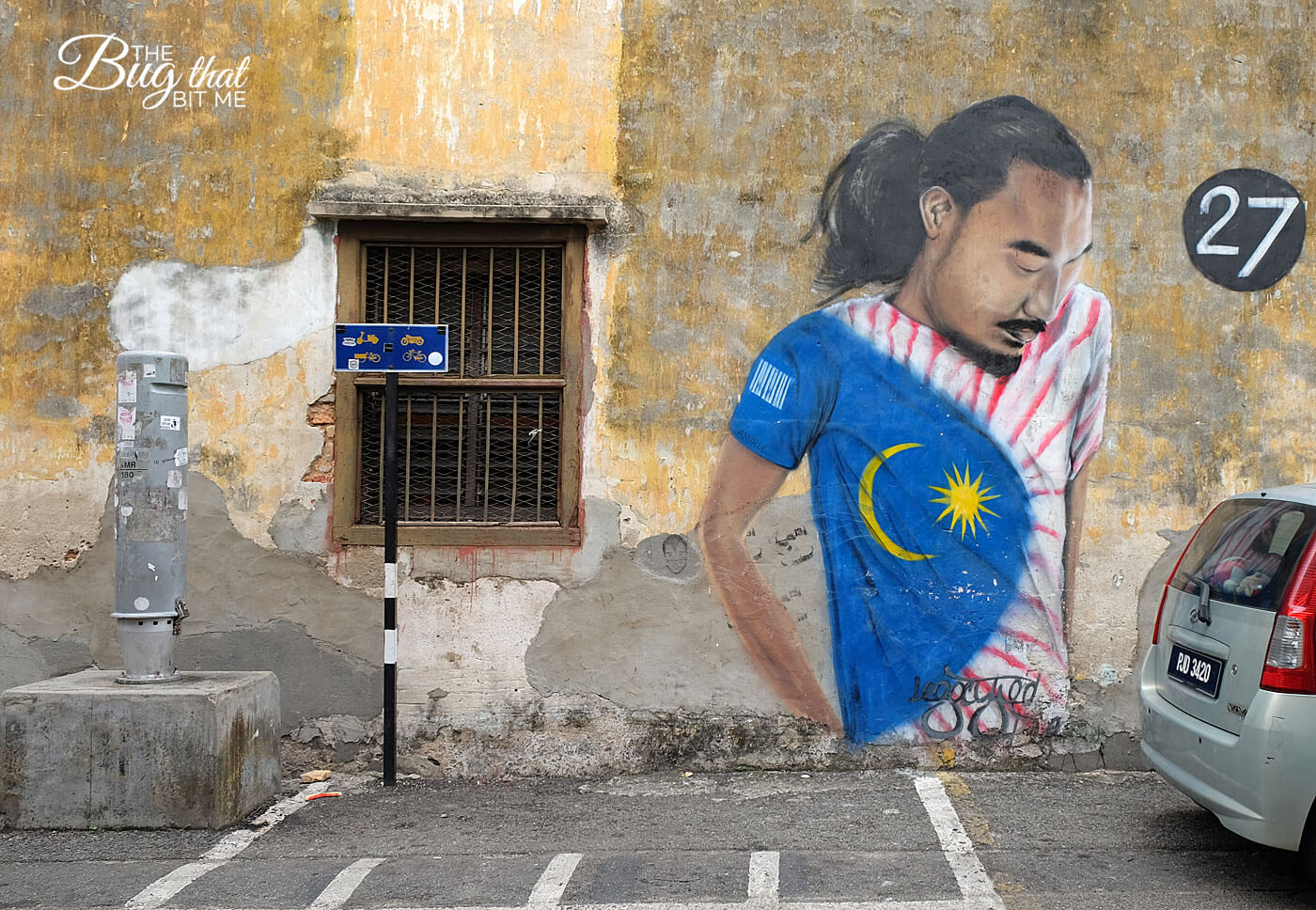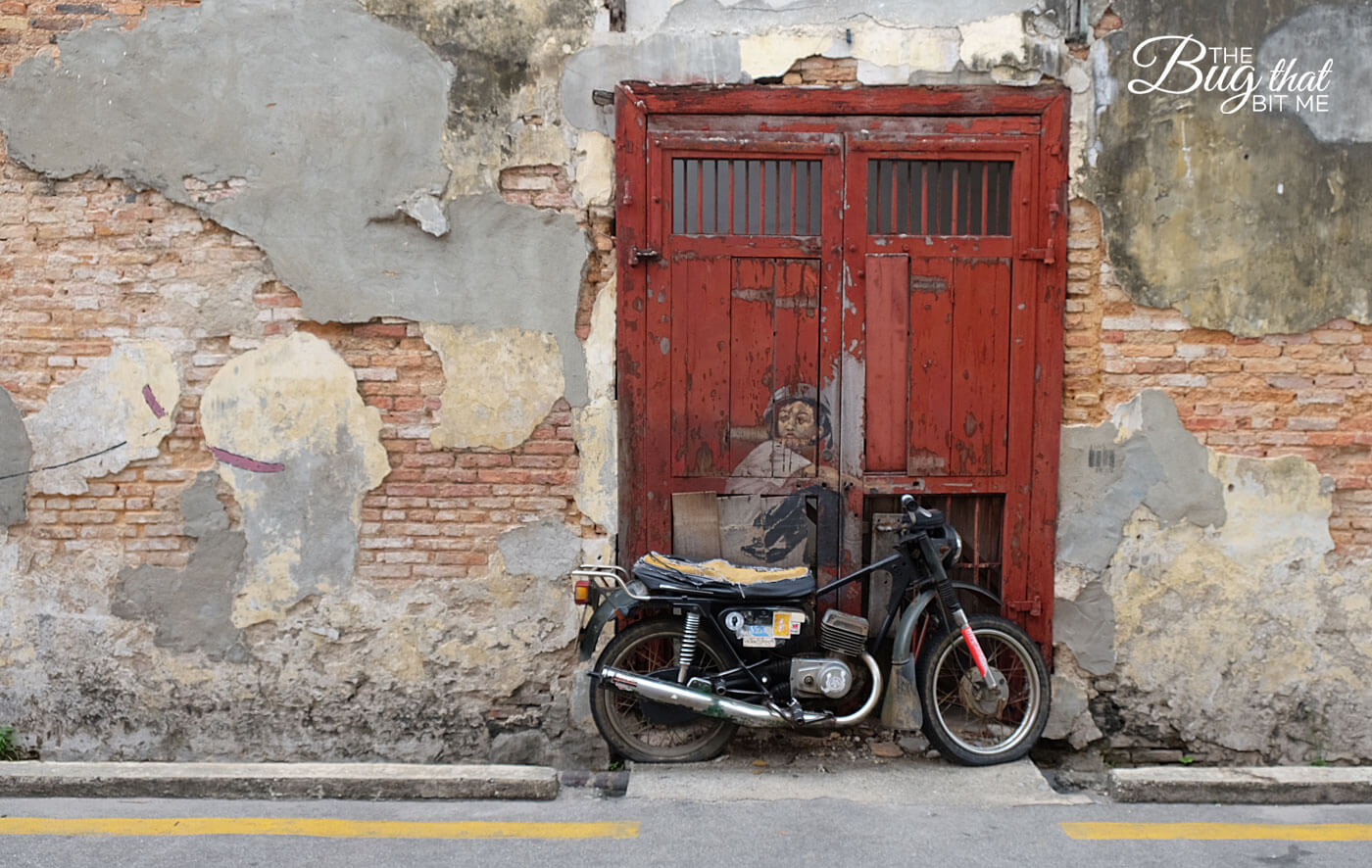 The street art craze in Penang began by Lithuanian artist, Ernest Zacharevic. The city commissioned Zacharevic in 2012 to create several murals for the George Town Festival Celebration. Zacharevic created lively, whimsical depictions of everyday life. You can almost hear the laughter of the children in some of his murals. The queues to take a photo of his paintings are a testament to the popularity of his works. The most popular had me waiting 10 minutes to grab a quick snapshot.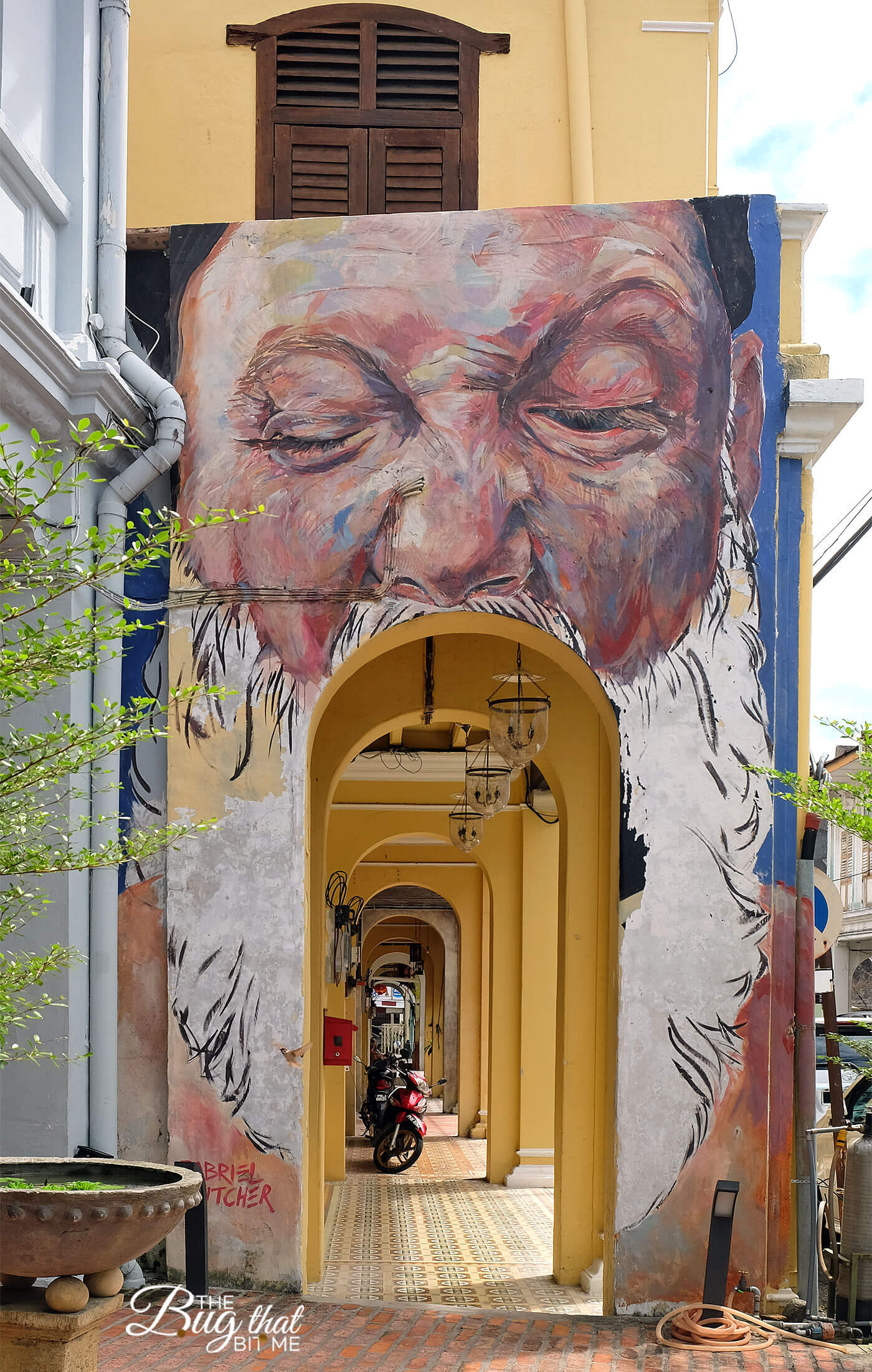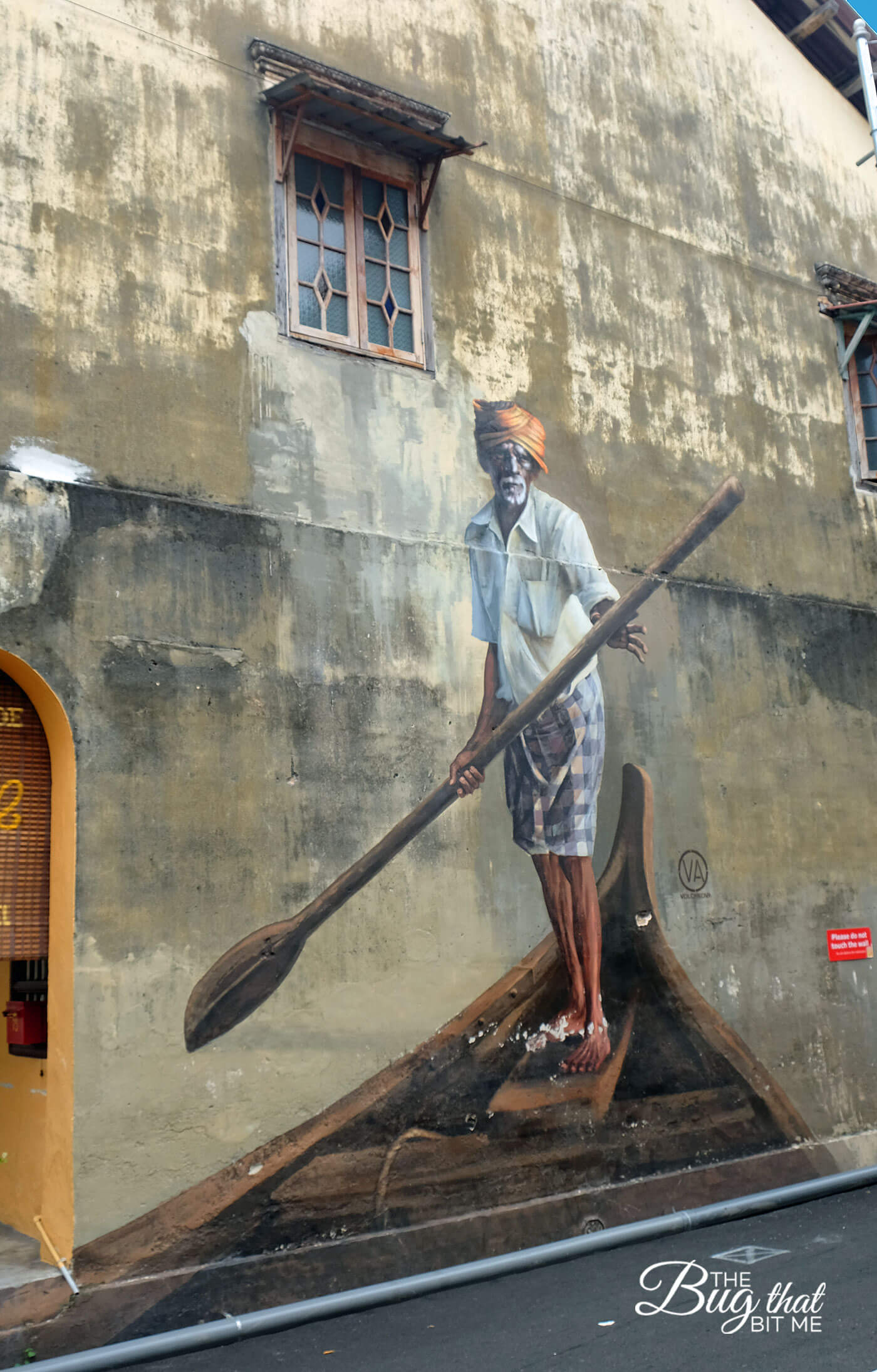 But Zacharevic is not the only artist dressing up the walls in George Town. Several local and international painters have also taken the liberty of decorating buildings. It makes me wonder if there will soon be a stop to it, or some sort of body regulating things. I admit to being a little dismayed at finding a Minion and Oscar the Grouch. I hear Marge Simpson adorns a concrete post, but I didn't stumble across her. I love the artwork that gives us a taste of this wonderful community, and can do without the commercial imagery in this protected site. Just one girl's opinion, though.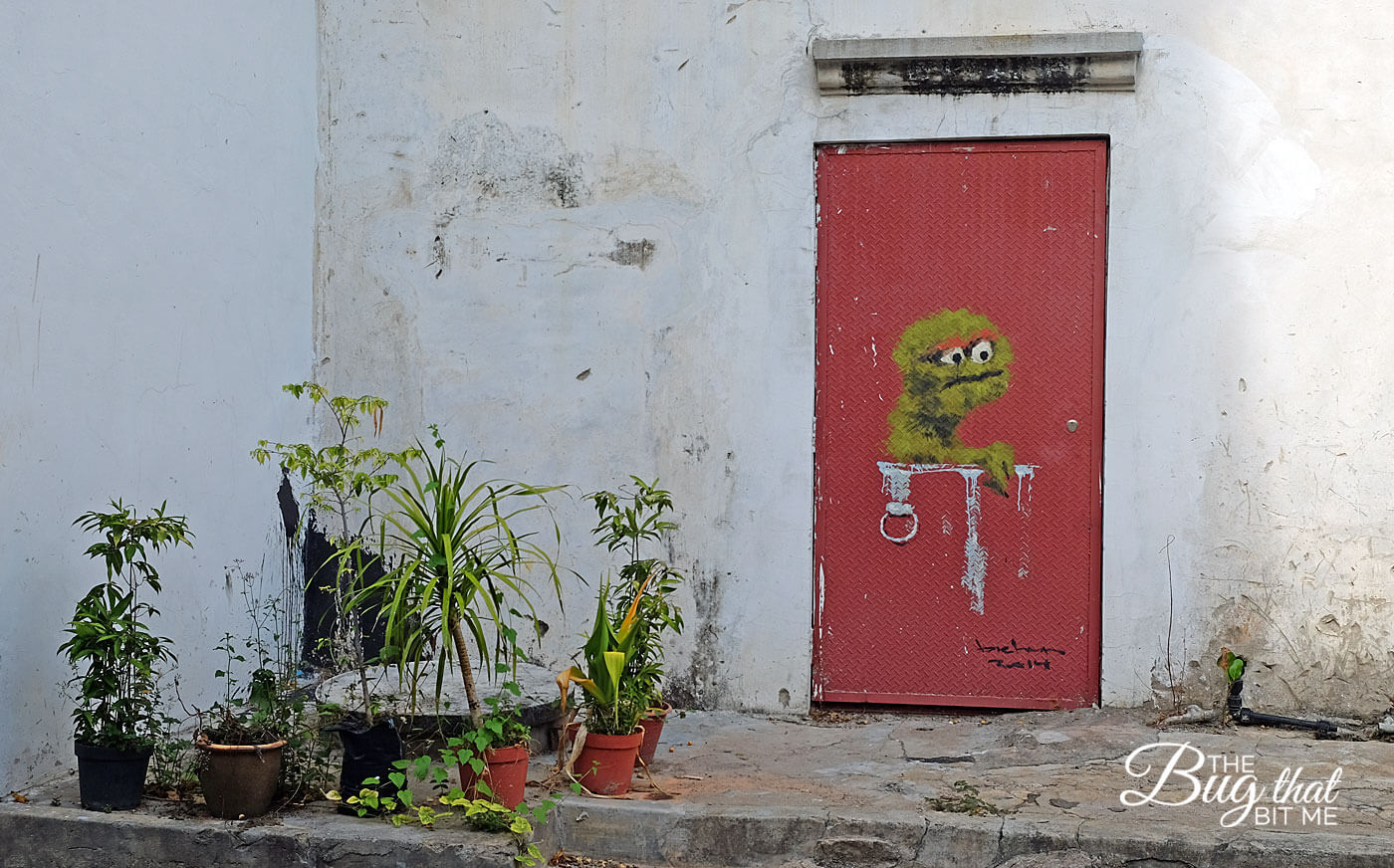 One of the things that makes street art really come alive for me is the transient nature of it, and this is evident in George Town. The buildings are old, the exteriors peeling. There were instances of some of the more famous images simply wearing away. It's sad, but the impermanence adds another layer of energy to the work. It makes one feel special to have seen it, to have shared in its beauty.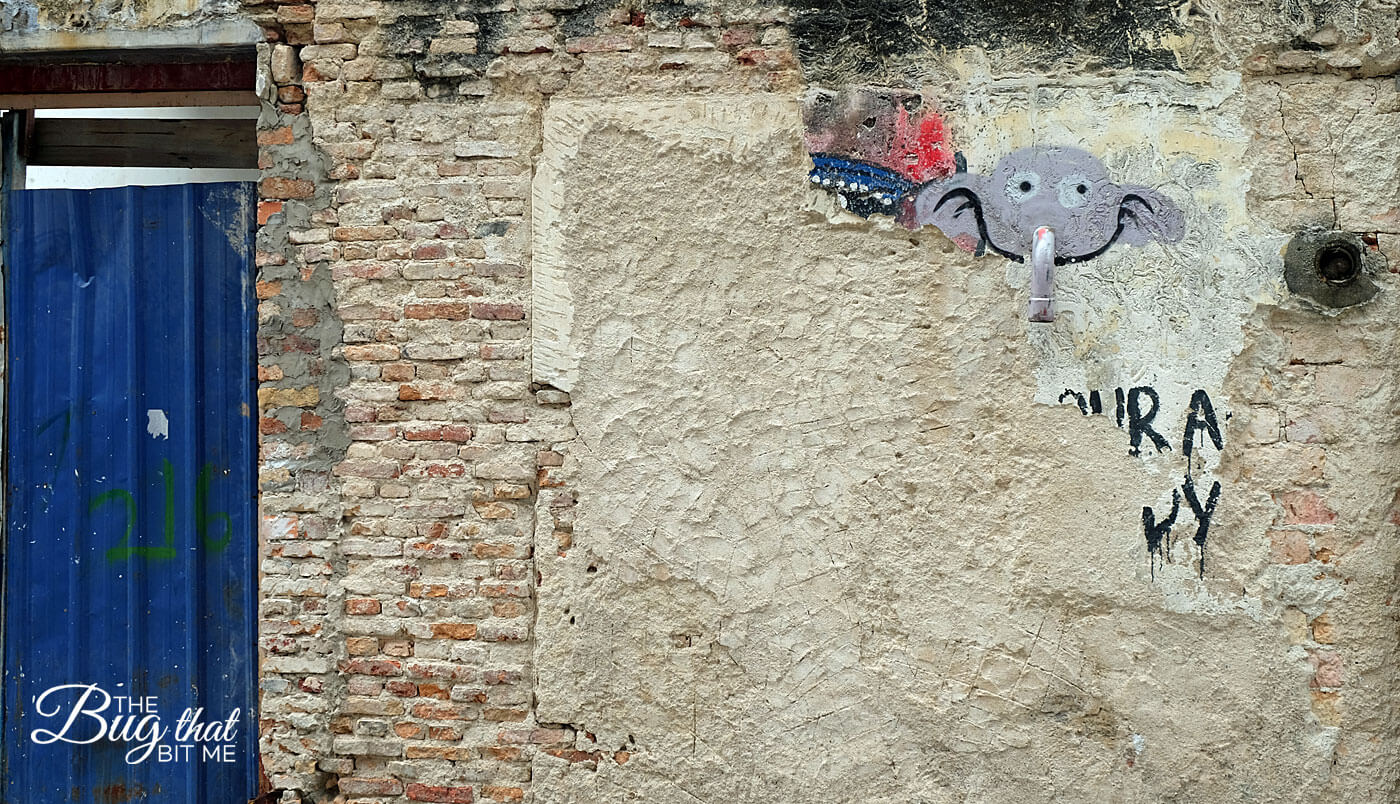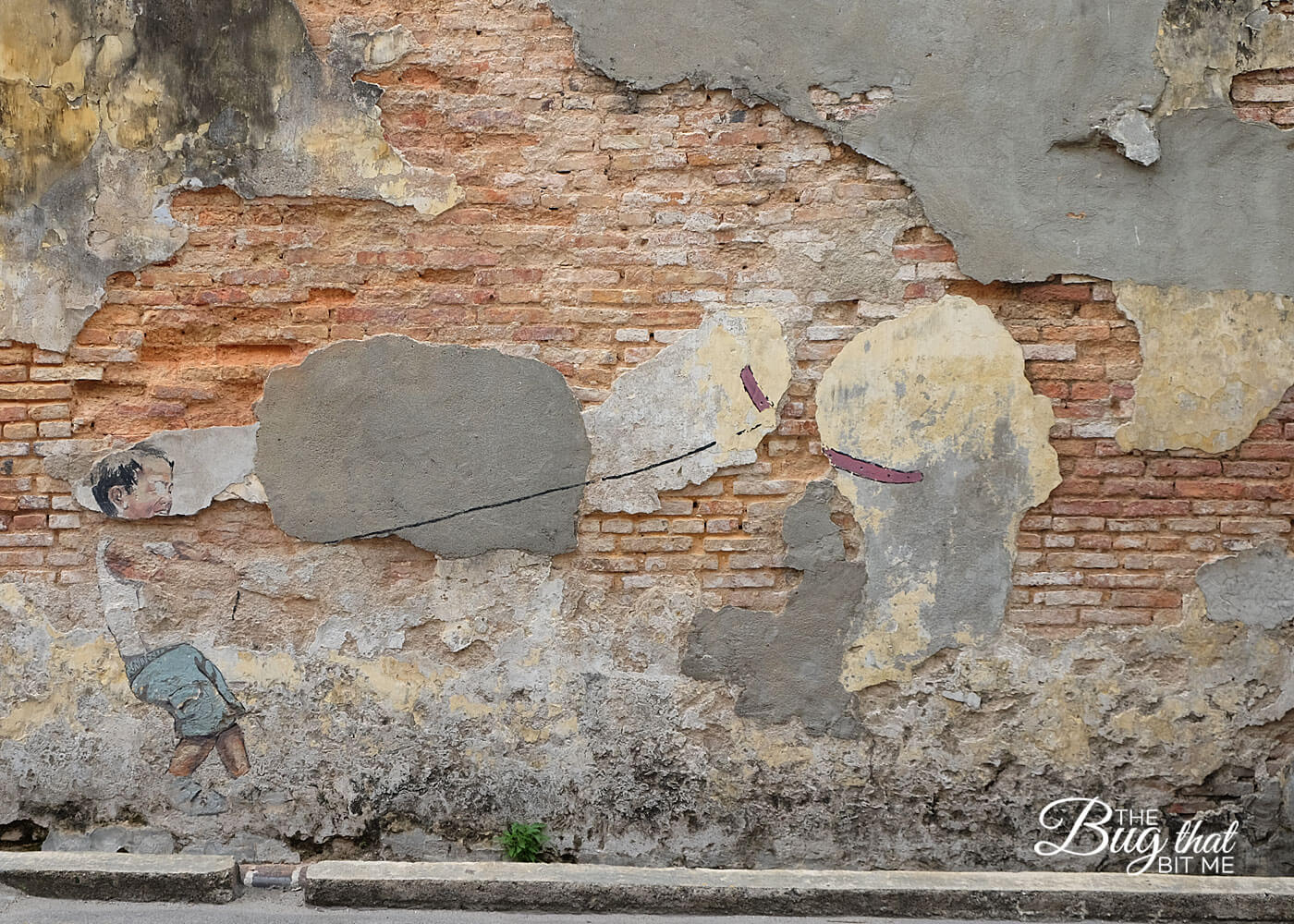 You'll notice a series of cat-related artworks around town as well. They are part of a series called the 101 Lost Kittens Project created by Artists for Stray Animals. They hope to bring awareness towards the problem of stray animals.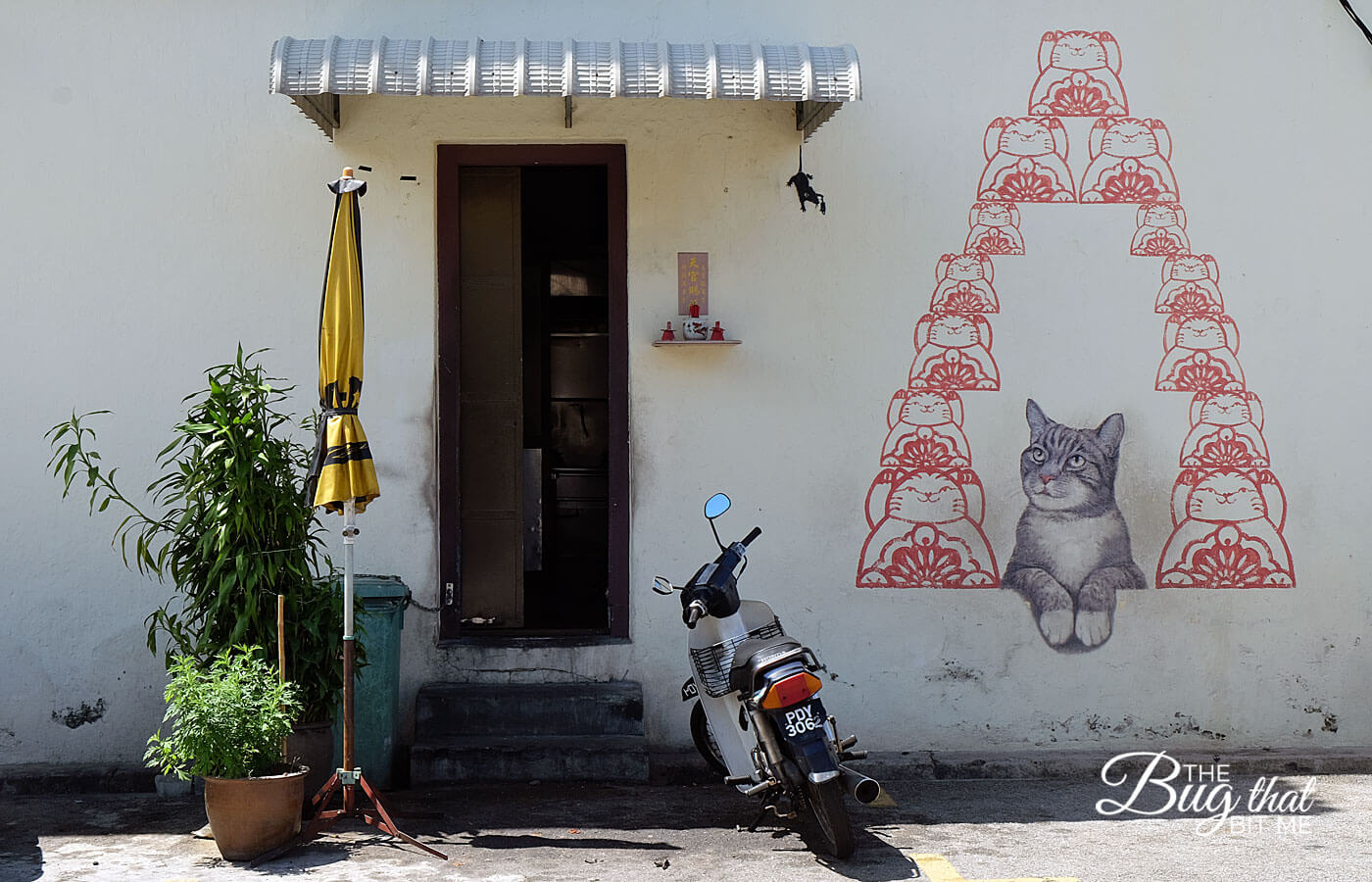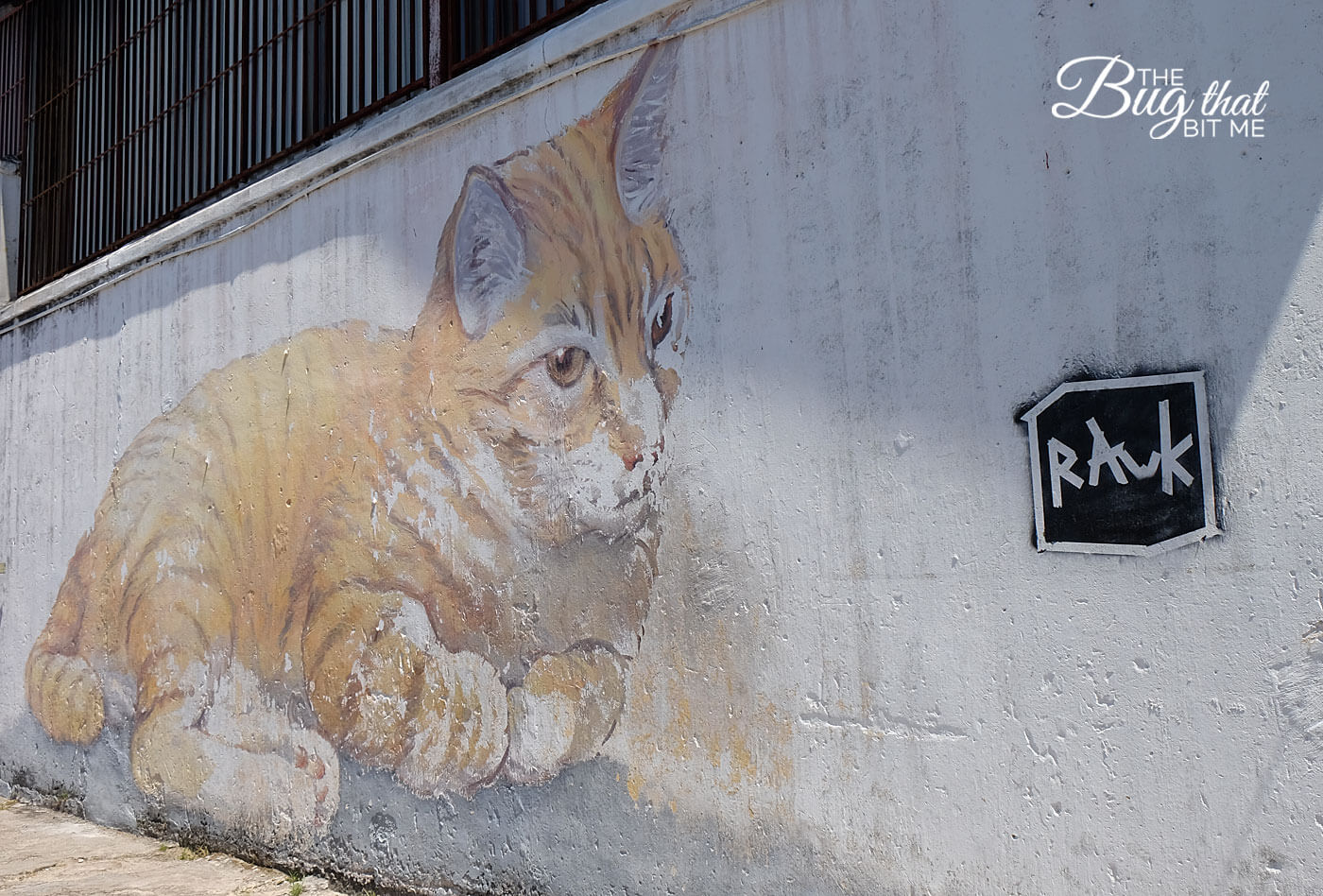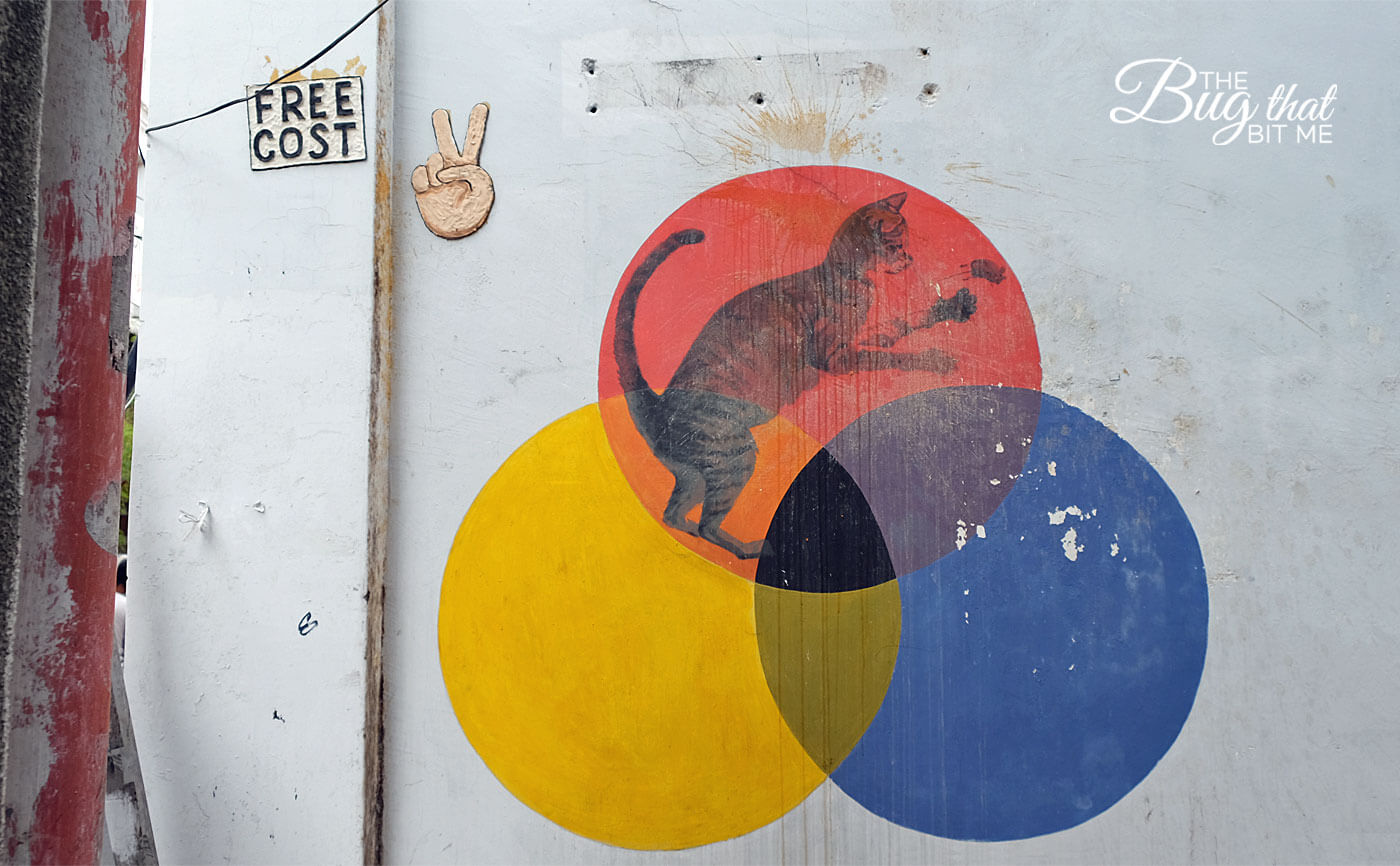 More art, because there's just so much of it!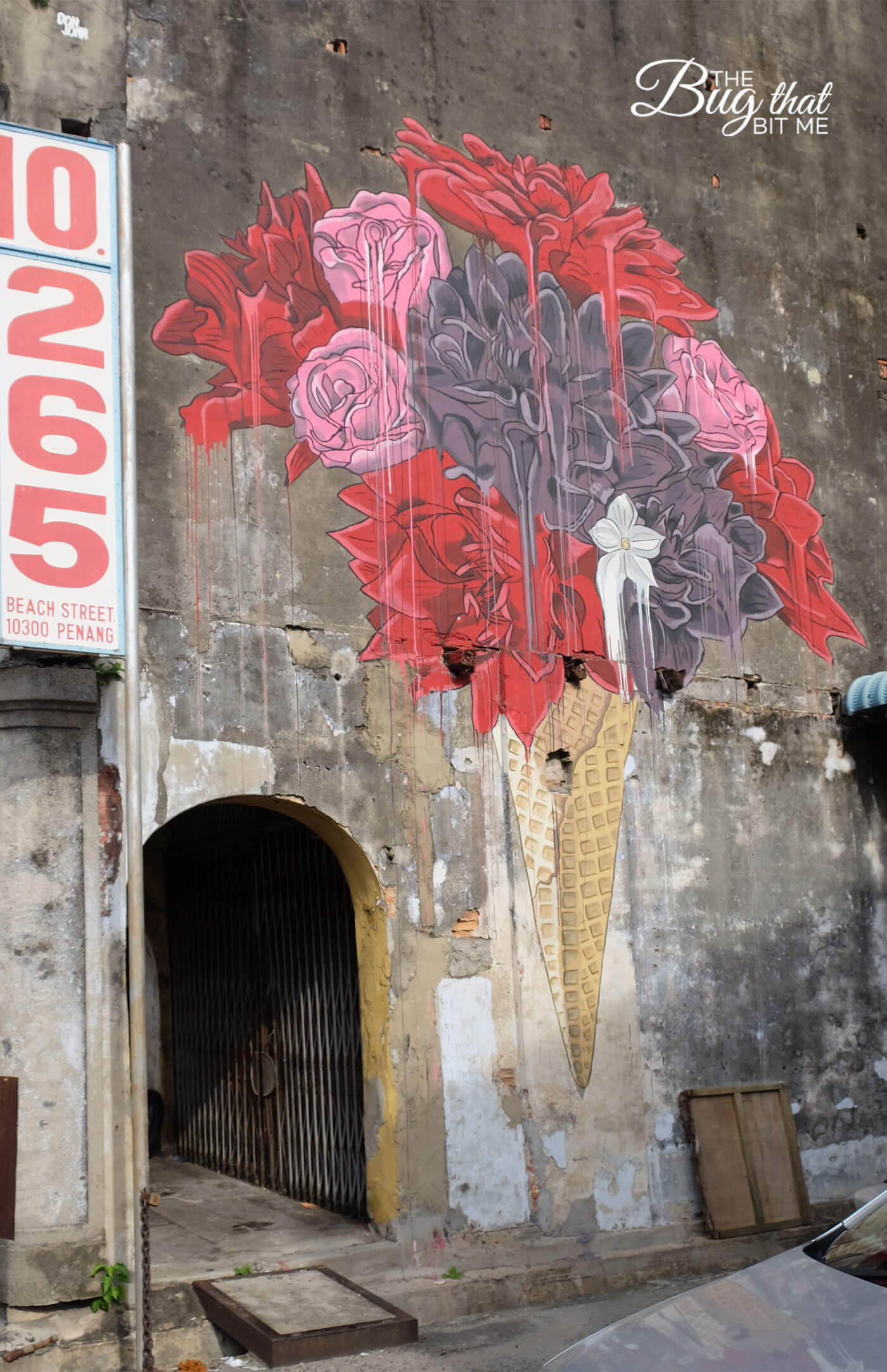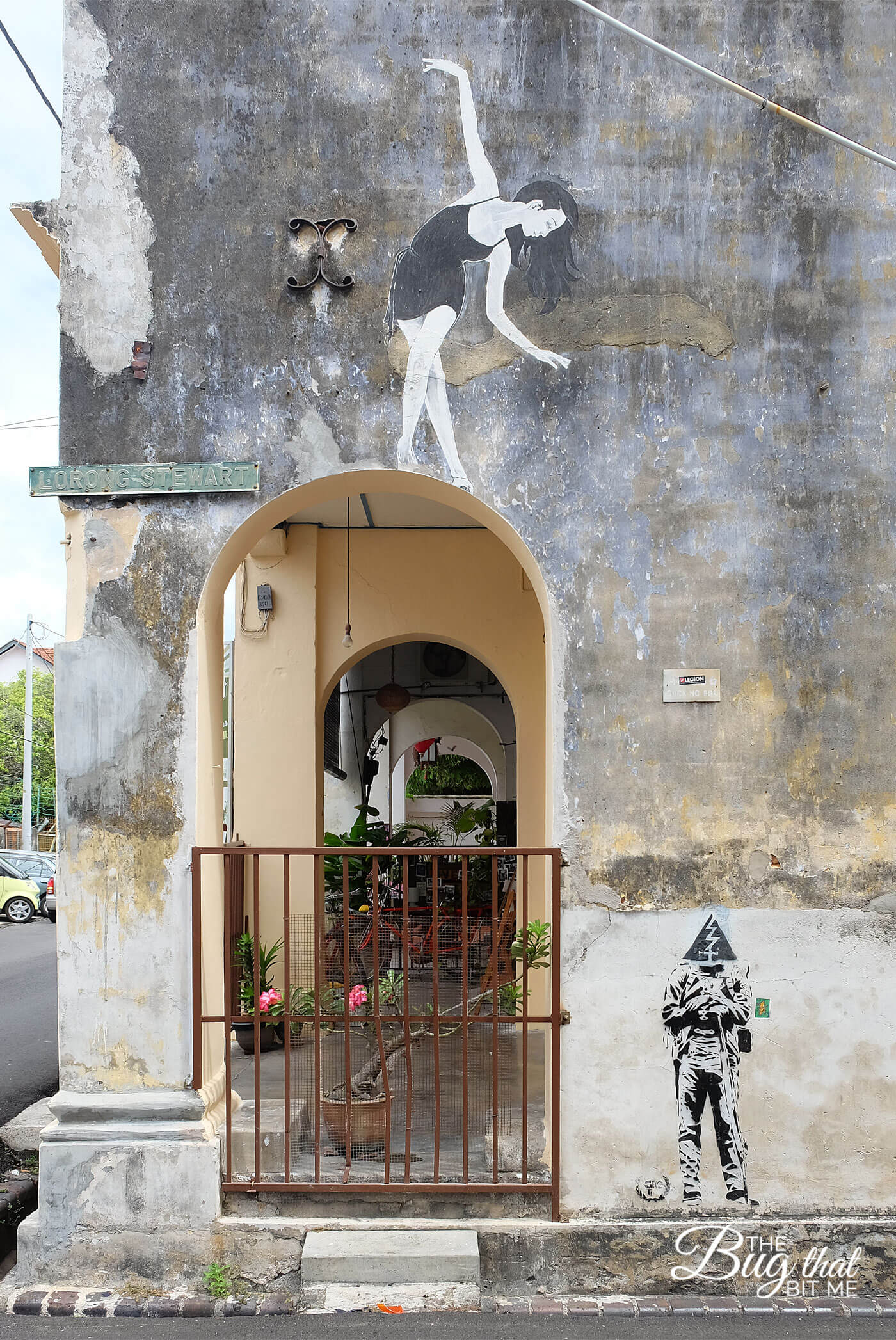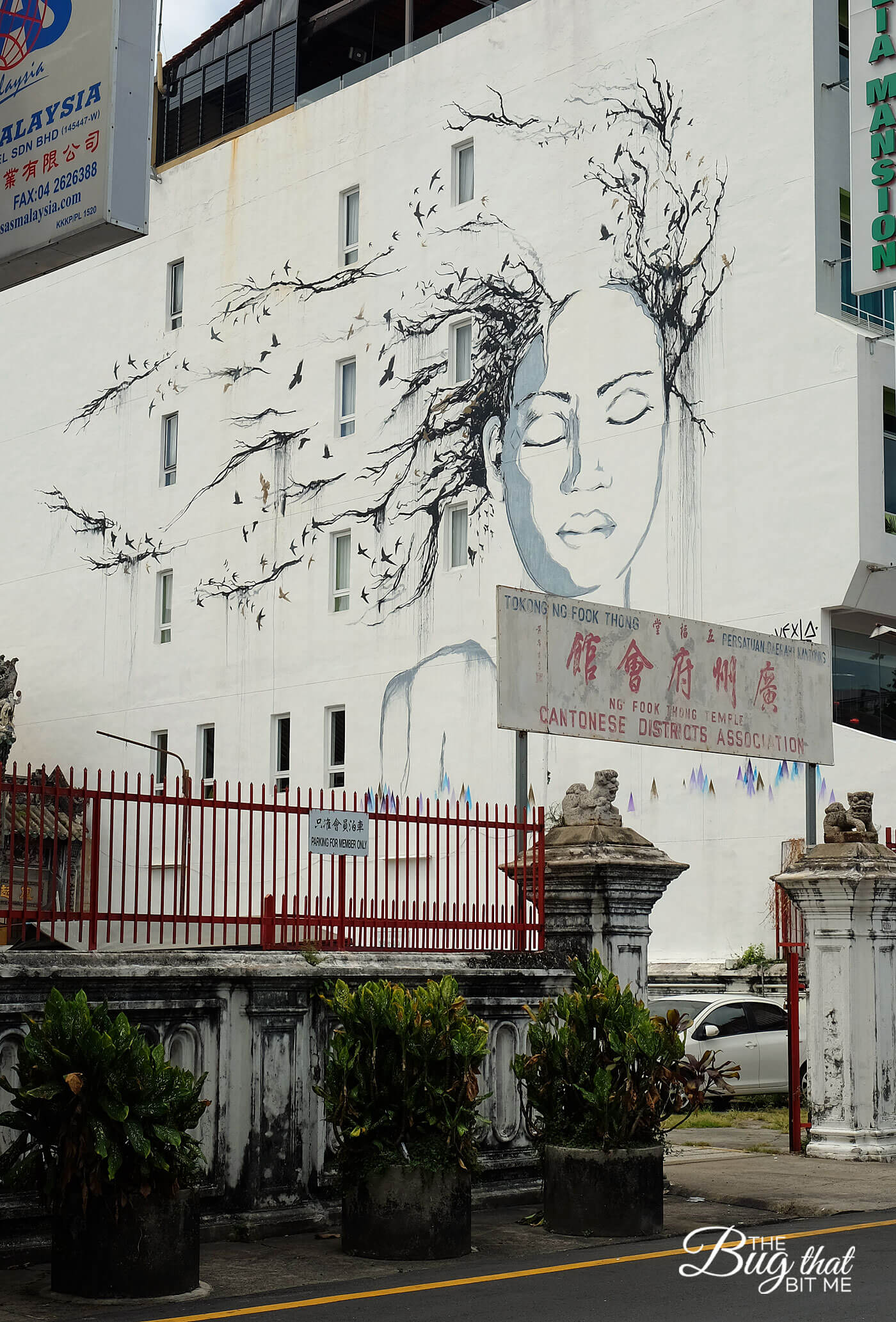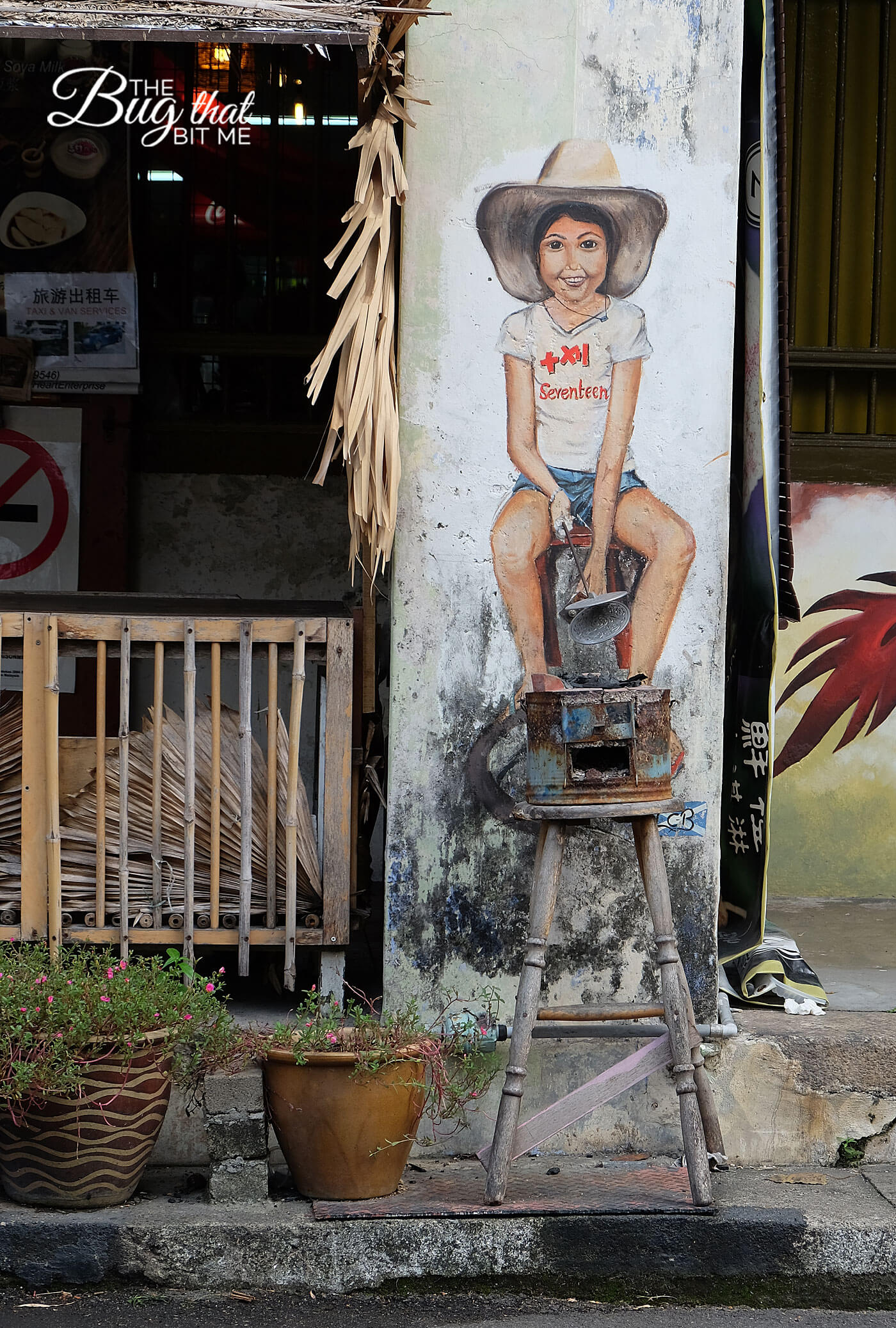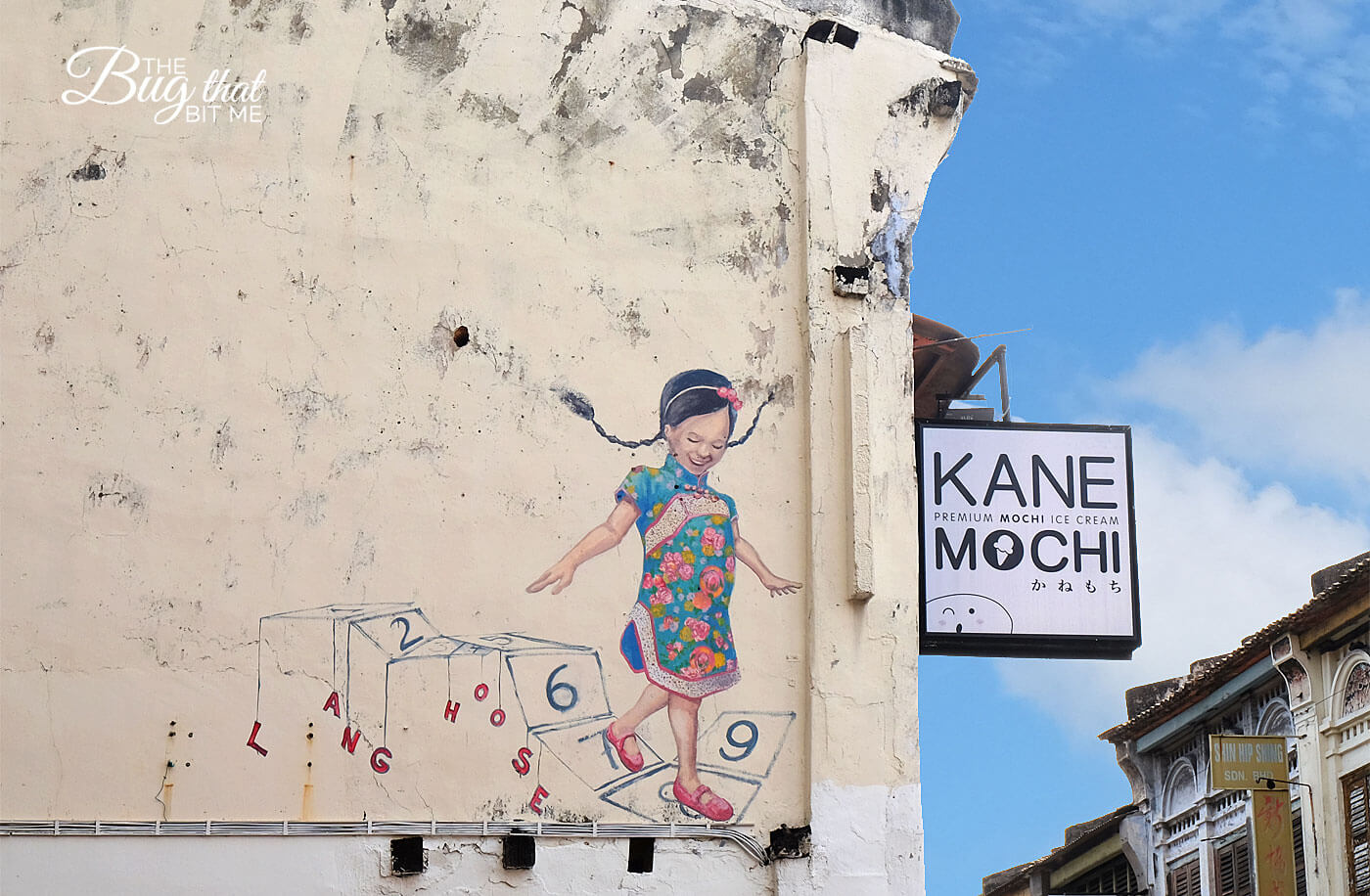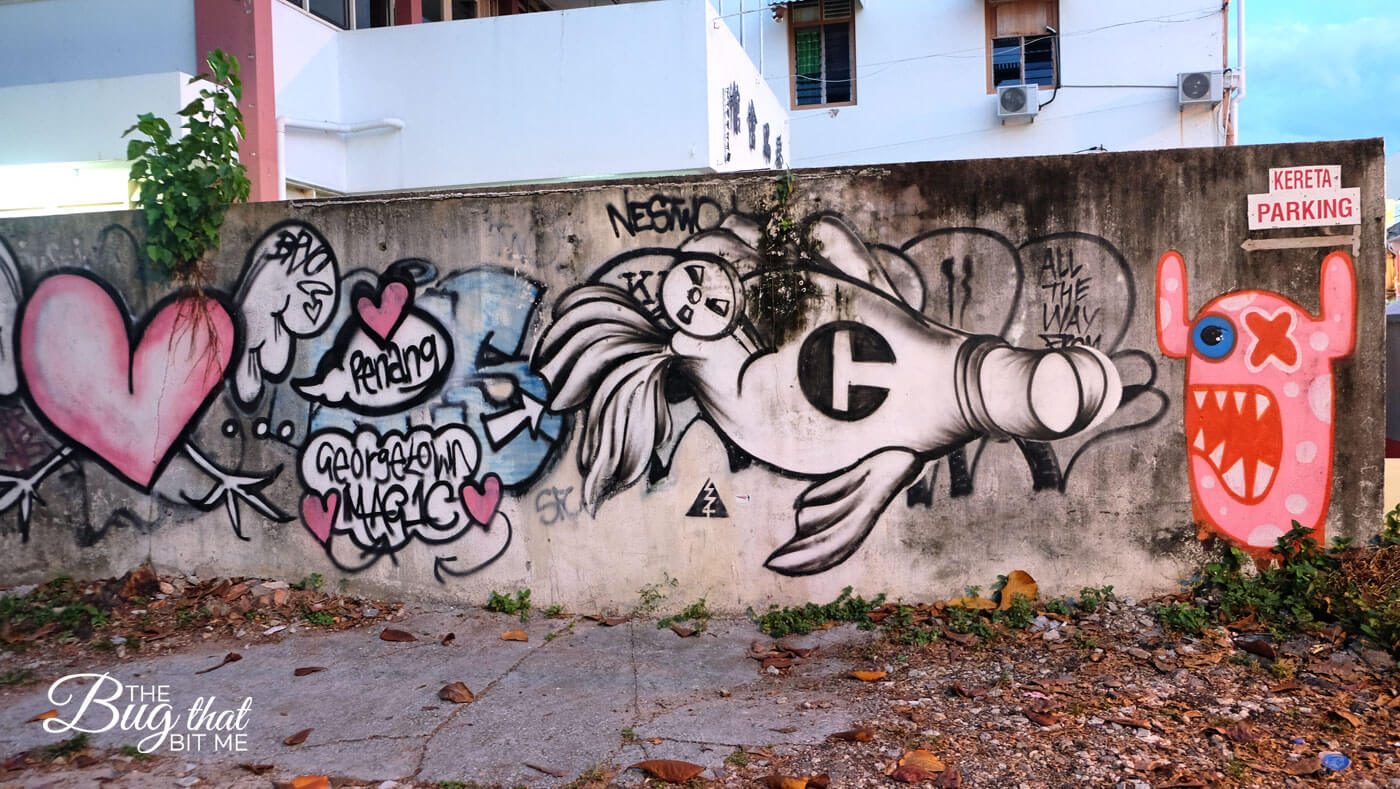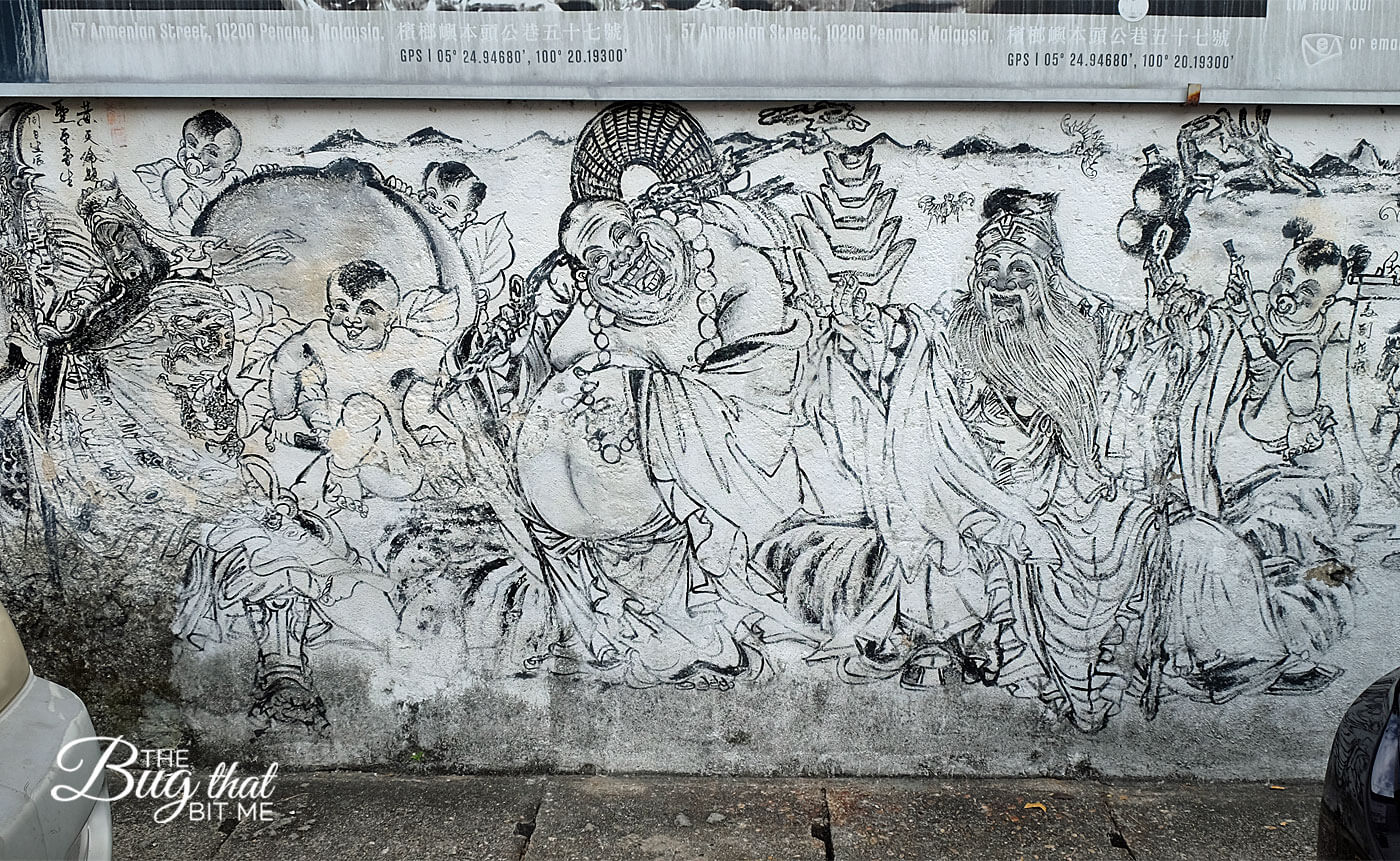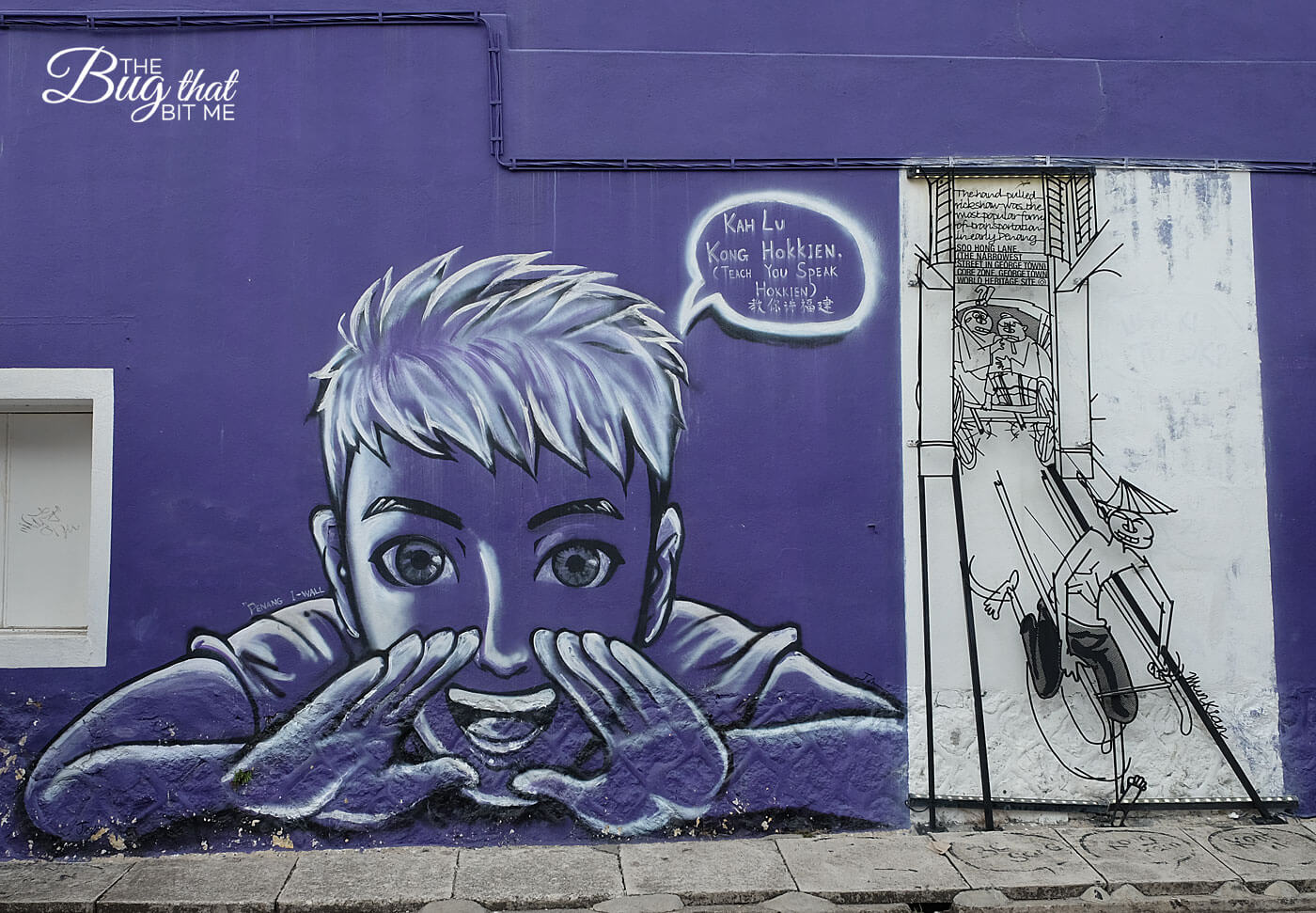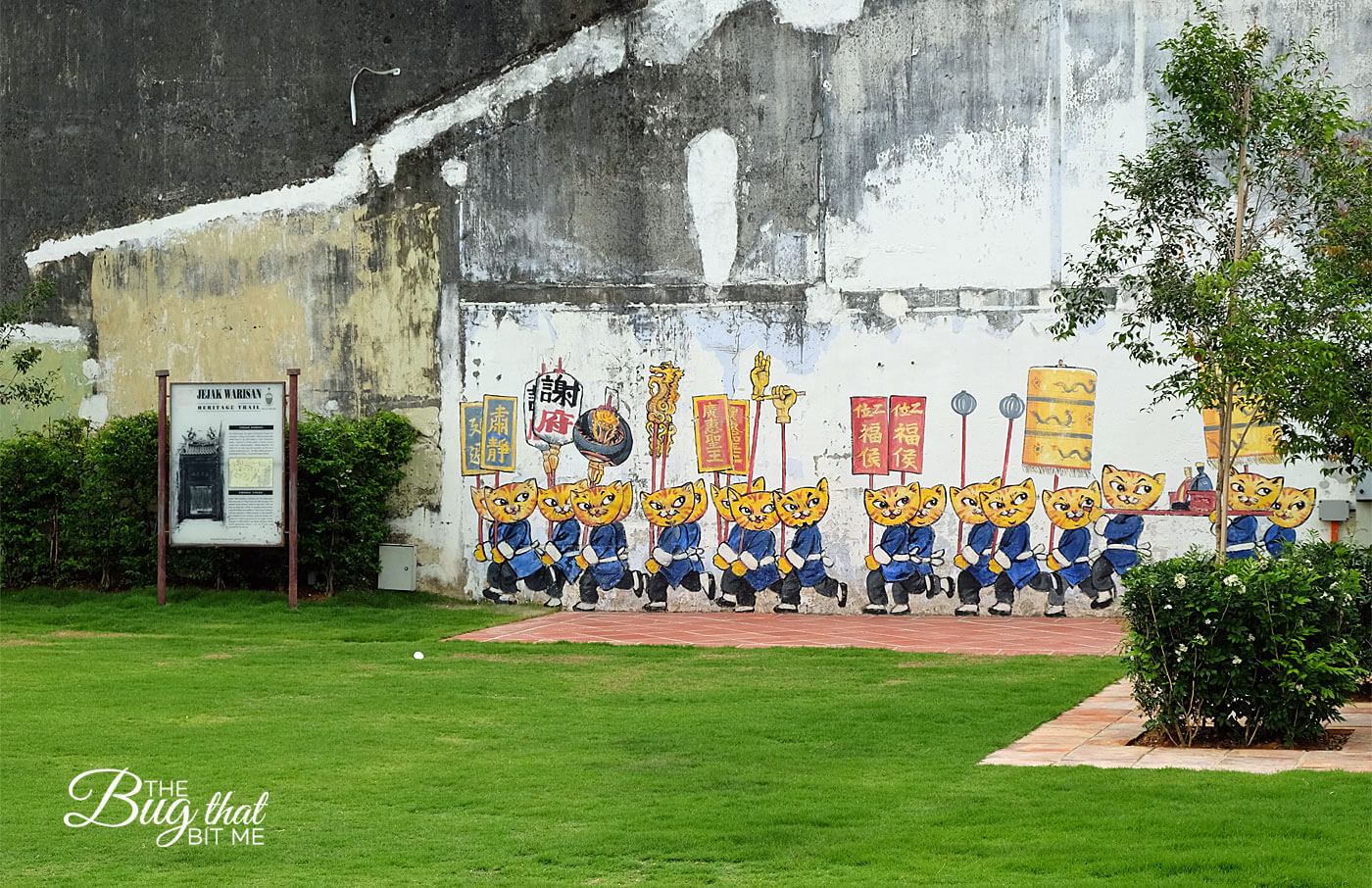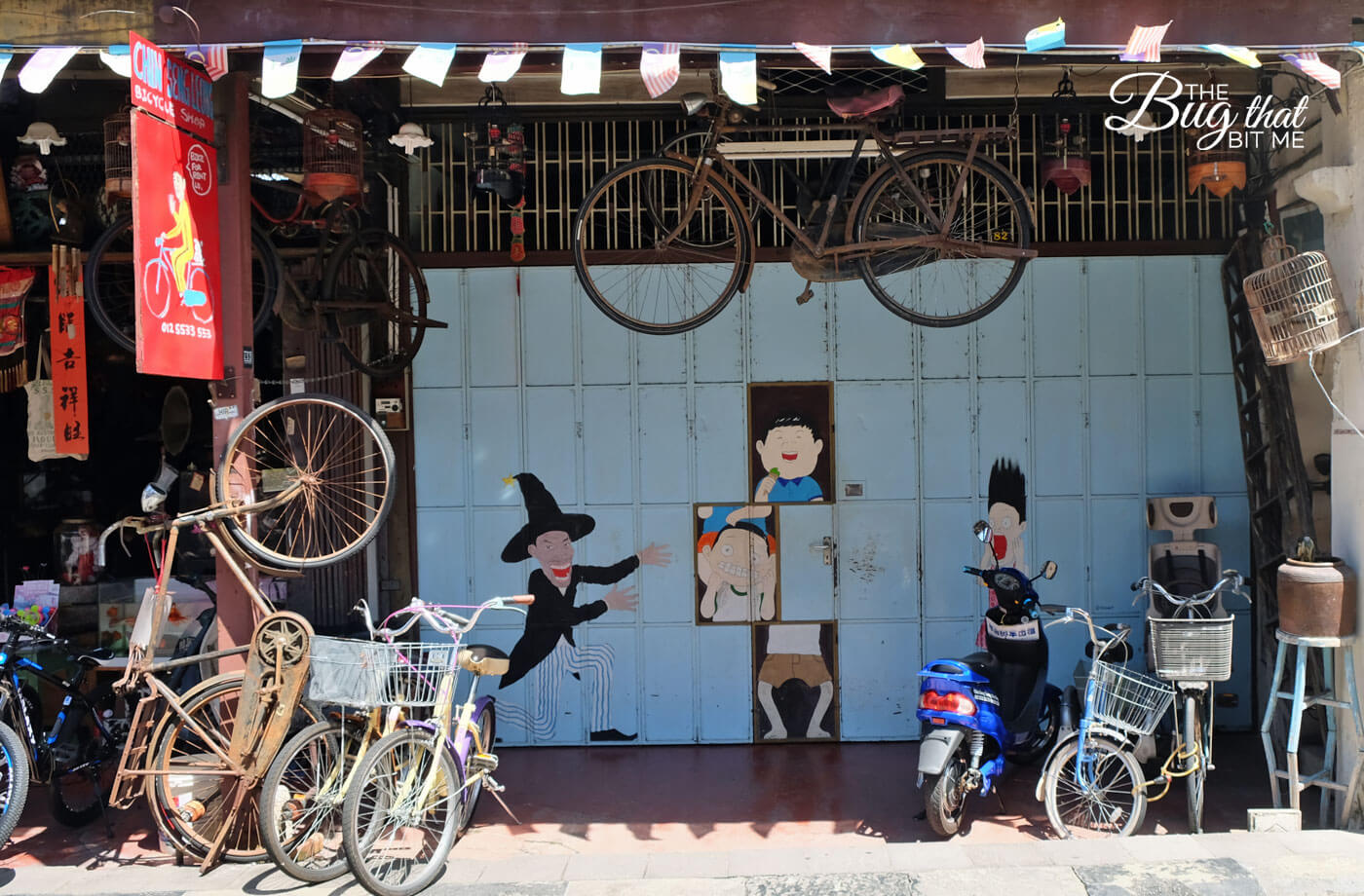 I hope you enjoyed some of this art as much as I do. If so, stay tuned for more. My next post will be on the iron caricatures found throughout the city. I've never seen anything like them and it was with great enthusiasm that I hunted down as many as possible!
If you like this post, please pin!